Health
Caregiver of Covid-19: Are You The Caregiver of A Covid-19 Patient? Here are Some Guidelines for You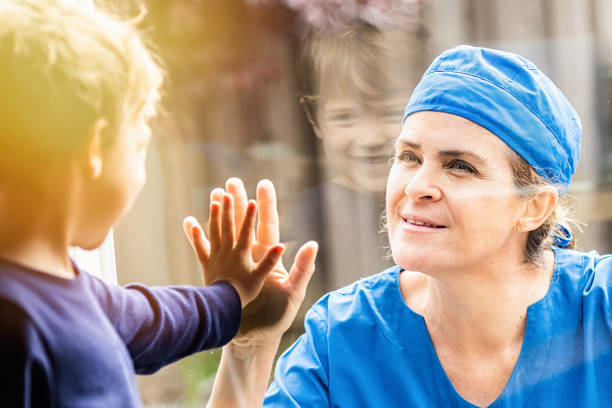 Caregiver of Covid-19: Only 46% of the total population is fully vaccinated, DDMA orders work from home for all
---
HIGHLIGHTS:
Instructions for caregivers,
 Third wave of covid-19,
 How to protect yourself from catching the virus?
India has entered the third wave of covid-19 pandemic; reporting 1, 94,720 fresh covid cases and 422 deaths in one day, which has increased by 15.6% from the previous day according to the Union Health Ministry. Although, it is not as devastating as the second wave which tore apart families and left us hopeless. With the vaccination tally that stands at 46.0% fully vaccinated people and 64.5% vaccinated with one dose. The overall impact of covid on people is different this time- with less hospitalisation, severe complication or death as compared to what happened in the case of Delta and Delta+ variants. People are getting better in home isolation with mild symptoms only.
If you are among the people who are taking care of someone who have contracted the infection of Covid-19 either at home or at a healthcare facility, the Government of India has listed some guidelines that one should follow at any setting. New guidelines have been released by the Ministry of Health- "Taking care of someone suffering from #COVID19? Don't forget to follow these guidelines. #IndiaFightsCorona," GOI tweeted.
Read more: What are The Challenges Associated with Business Loan Eligibility in India?
INSTRUCTIONS FOR THE CAREGIVER
Avoid direct contact with the patient or any of their belongings
Wear a triple layered mask or N95 when in the same room with the infected person
For removal of a used mask, one shouldn't touch the front but remove from the earlobe
Used mask should be disposed of after wrapping it in a paper bag
Wash your hands after the disposal and on regular intervals
Use soap and water for at least 40 seconds
Avoid touching your eyes, nose or mouth
Sanitise surfaces like doors, knobs and tables with alcohol-based sanitizer
Provide food in the room of the patient
Eat in separate rooms
Used utensils must we washed while wearing gloves
Keep a separate bathroom and bedroom for the sick
Keep track of your own health
Caregivers should be highly cautious while taking care of the infected and keep in mind to maintain their own safety as well as the safety of their family. If possible the caregiver shouldn't be someone who is at high risk for severe illness from covid. Covid-19 spreads between people who are in close contacts (within 6 feet) through droplets that come out while taking, eating, coughing and sneezing. Staying distant from others helps stop the spread.  They should continue to stay home after care is complete, 14 days after their last contact with the patient according to the date they contracted the illness as per the Center of Disease Control and Prevention (CDC).
HOW CAN YOU PROVIDE SUPPORT
Help the person who is sick to follow their doctors instructions for care and medicines
Make sure that the person is taking enough fluids to stay hydrated
Ensure that they take appropriate amount of rest and avoid exertion of any kind
Help them filling prescriptions and getting any required items through delivery services
Avoid stepping out
Take care of their pets (if any) and limit contact between the ill and their pet when possible.
Read more: Self Testing Kits demand soars In India: Which one to buy and how to use it?
CONCLUSION
During this pandemic we have seen caregivers putting all of their efforts in reviving the health of those who got infected; at home or at a hospital. The caregivers were compared to a life giver. We saw the world stand back on its feet after where the 2nd wave left us. Now it's our duty to understand our responsibility and act accordingly.
Get yourselves and everyone near you vaccinated, take all the precautions needed to stay safe and follow the guidelines stated by the government.
Liked this post?
Register at One World News to never miss out on videos, celeb interviews, and best reads.