Lifestyle
Vallabhbhai Patel's Death Anniversary: 5 books on Vallabhbhai Patel you should read to know the man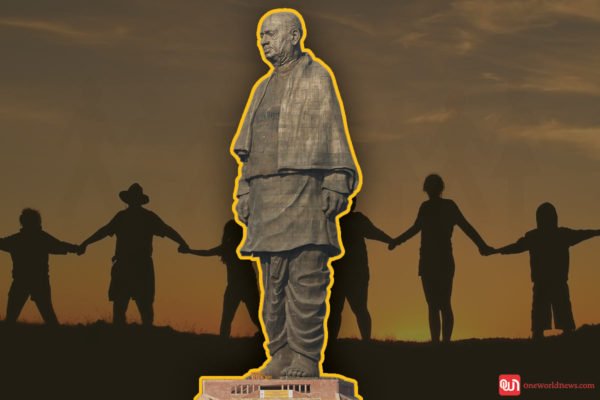 Read these 5 books on Vallabhbhai Patel to know the amazing contribution of Sardar Patel
---
India's first home minister and also the first deputy prime minister. Sardar Vallabhbhai Patel died today 71 years ago, at the age of 75. Sardar Vallabhbhai Patel passed class 10 at the age of 22. At the age of 36, he journeyed to England and enrolled at the Middle Temple Inn in London. Vallabhbhai Patel is a Bismarck of India, who played an instrumental role in uniting India through the merger of small princely states after India got freedom from colonial powers. He also built the party machine of Congress through the imposition of strict discipline.
The first home minister of India, Vallabhbhai Patel supervised and directed the functioning of the Congress ministries after the 1937 provincial elections. Sardar Patel is one of the most respectable figures in the history of Indian politics. If you are a bibliophile or want to know more about the great man, you should check out these 5 books on Vallabhbhai Patel.
To know more about the Iron Man of India, read these 5 books on Vallabhbhai Patel.
1. Patel: A Life – by Rajmohan Gandhi
Patel: A Life, written by Rajmohan Gandhi tells the story of Vallabhbhai's life. The book has been prepared with the help of his correspondence and diaries, including letters of Sardar Patel and the diary kept by her daughter Manibhen Patel. The contents of the book are authentic, intimate and a complete account of Vallabhbhai Patel's life. If you are seeking answers of how did he unify India, what made him accept partition, or what was his stand on Article 370 and whole Kashmir issue, you should not miss reading this book.
Read more: Amit Shah Birthday Special: 5 books you should read to know the modern Chanakya
2. India's Bismarck – Sardar Vallabhbhai Patel by Balraj Krishna
India's Bismarck – Sardar Vallabhbhai Patel is one of the most comprehensive books ever. The book explores the contribution of Sardar Patel in the freedom struggle and his role in the integration of princely states in India. The book gives a good insight into the life of one of the greatest freedom fighters of the country.
3. Integration of Indian States by V.P. Menon
This is personally recommended by our team if you are really excited to know a great deal about Sardar Patel. Written by V.P. Menon, this book explores how princely states were integrated in India. V.P. Menon was the Secretary of Ministry of States and had worked with Vallabhbhai Patel at the time of integration. If Sardar Patel was Iron Man then Menon was his FRIDAY, who advised him at every step and carried out diplomatic operations. The book is a fascinating insight into one of the most significant events in the history of India. It offers a personal insight into Sardar Patel's life from the perspective of someone who worked with him.
4. Life and work of Sardar Vallabhbhai Patel by Parshottam Das Saggi
Life and Work of Sardar Patel by Parshottam Das Saggi highlights the views of Sardar Patel on various issues by looking deeply into his speeches at various places, views of others on their contemporaries about Patel and certain incidents of Sardar's life.
5. Sardar Vallabhbhai Patel: The Man Who Unified India – by B Krishna
Sardar Vallabhbhai Patel: The Man Who Unified India, written by B Krishna examines the extraordinary contribution of Sardar Patel in unifying India. It takes us to a journey right from when Patel supported Mahatama Gandhi's satyagraha until the freedom struggle of India. It also looks into the farsighted and courageous approach in building an integrated and strong India.
Have a news story, an interesting write-up or simply a suggestion? Write to us at info@oneworldnews.com