ENTERTAINMENT
6 Bollywood Movies with Worst Endings, We're Still Banging Our Heads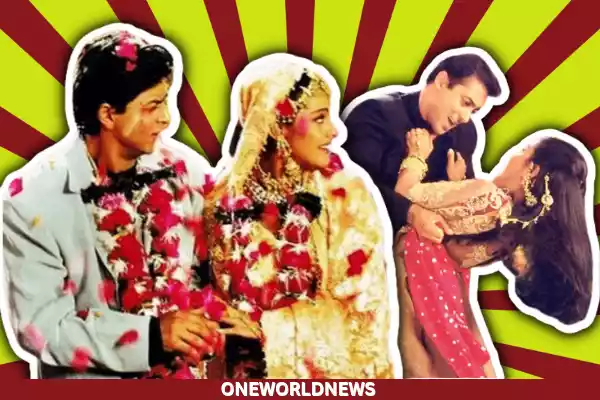 Here are the 6 Bollywood movies with worst endings
Bollywood movies with worst endings: One of the make-it or break-it moments in any screenplay especially in the thriller genre lies on the shoulder of the ultimate reveal of the preparator. These are the moments that make your jaw drop in astonishment or make you laugh at the sheer absurdity of the eventual outcome. Gupt, Games of thrones are examples where the audience lost their minds towards the endings.
While there are some Bollywood movies which gave us illogical and audacious revelations in the end. It just left the audience confused, annoyed and scratching their head in disbelief for all the wrong reasons.
Bollywood movies with worst endings
The Fame Game (2022)
Madhuri Dixit starrer Fame Game on Netflix's last 2 episodes undermined how they developed characters over 6 episodes. Banking on the stock value, it was a reminder for creators that just to make the revelations unexpected doesn't mean that it makes sense from a screenplay POV.
the big reveal of Anamika Anand orchestrating her own kidnapping could have been expanded on much better. Rather than trusting loyal domestic help who was always by your side, you entrusted your annoying, erratic kid who just flips whenever she wants.
What an irrational choice!
Paa (2009)
One of the heartfelt storylines of the 2000s was the R Balki-directed Paa. A boy diagnosed with progeria just wants his parents to reunite. The film shows extremely convincing performances and a noteworthy screenplay. The end which was expected to be sweet seemed to be morbid and misplaced. Auro is on a deathbed and expresses his last wish. Just to make it up to the son, the parents do the Sath Feras around Auro, acknowledging him as the sacred fire. The whole sequence was well-intentioned but was too melodramatic. A statement of unison does not have to be enacted out also. This made the departure of Auro very awkward.
3 Idiots (2009)
Sorry for listing out one of your favourite movies, but the last ALL IS WELL moment was awkward as hell. But how come they came out with a suggestion that shouting Áll is Well' in unison for reviving a stillborn for dramatic effect? Really!
4. Chehre (2021)
With an ensemble cast including Amitabh Bachchan and Emraan Hashmi, Chehre took logic handed it over to Ahmed Khan mixi and just got an absurd conclusion of events. The makers were betting on Amitabh's dialogue delivery and gave him a 13-minute-long monologue to rescue the project then you forget that audience was even listening. The written material was preachy rather than understandable. The character talks about everything from Nirbhaya to the Indian judicial system which is vial material as an individual piece but was highly misplaced in the movie. And how can we forget that Karma is the Bi*tch moment? Emran runs for his life chased by Bachchan only to fall to death as the ice breaks.
Read more: Mili Movie Review: Got All Chills, Proves Logic & Drama Can Go Hand-in-Hand
Kuch to Hai (2003)
 Throughout the film, it leads us to believe that Rishi Kapoor has done all the killings. Through many instances, the film hints at the fact that the killer can be physically strong and overpower more than just regular folk, especially men with ease. When the killer was of course Rishi Kapoor, the psychotic who keeps his dead wife's corpse with him. But later it was further revealed that the killings of the female friends were none other than the demure Anita Hasrandani. Because the childhood friend always loves Tushar. And when it's time for confrontation, she jumps off the cliff. Kyu bhen kyu!
Kuch Kuch Hota Hai (1998)
What hell is wrong with Rahul and Anjali? The hypocritical nature of Rahul, ridiculing Anjali for her looks, then falling head over heels for her looking at her in Saree, also giving her long speech on Pyar Ek Baar, has all the red flags.
On the other hand, Aman who respects Anjali gets smitten by her presence, charming, handsome, and funny. But only Karan Johar knows what Anjali sees in Rahul other than history and chooses him.
Poor Aman actually handover his Dulhan to Rahul and even dances.
Writer's note: Had 2-3 movies more in mind but now I can't write more. Busy banging my head against the wall. Peace out!
Which Bollywood movies with worst endings came to your mind?
Liked this post?
Register at One World News to never miss out on videos, celeb interviews, and best reads.