ENTERTAINMENT
From Guru Dutt to Sushant Singh Rajput, celebrities who committed suicide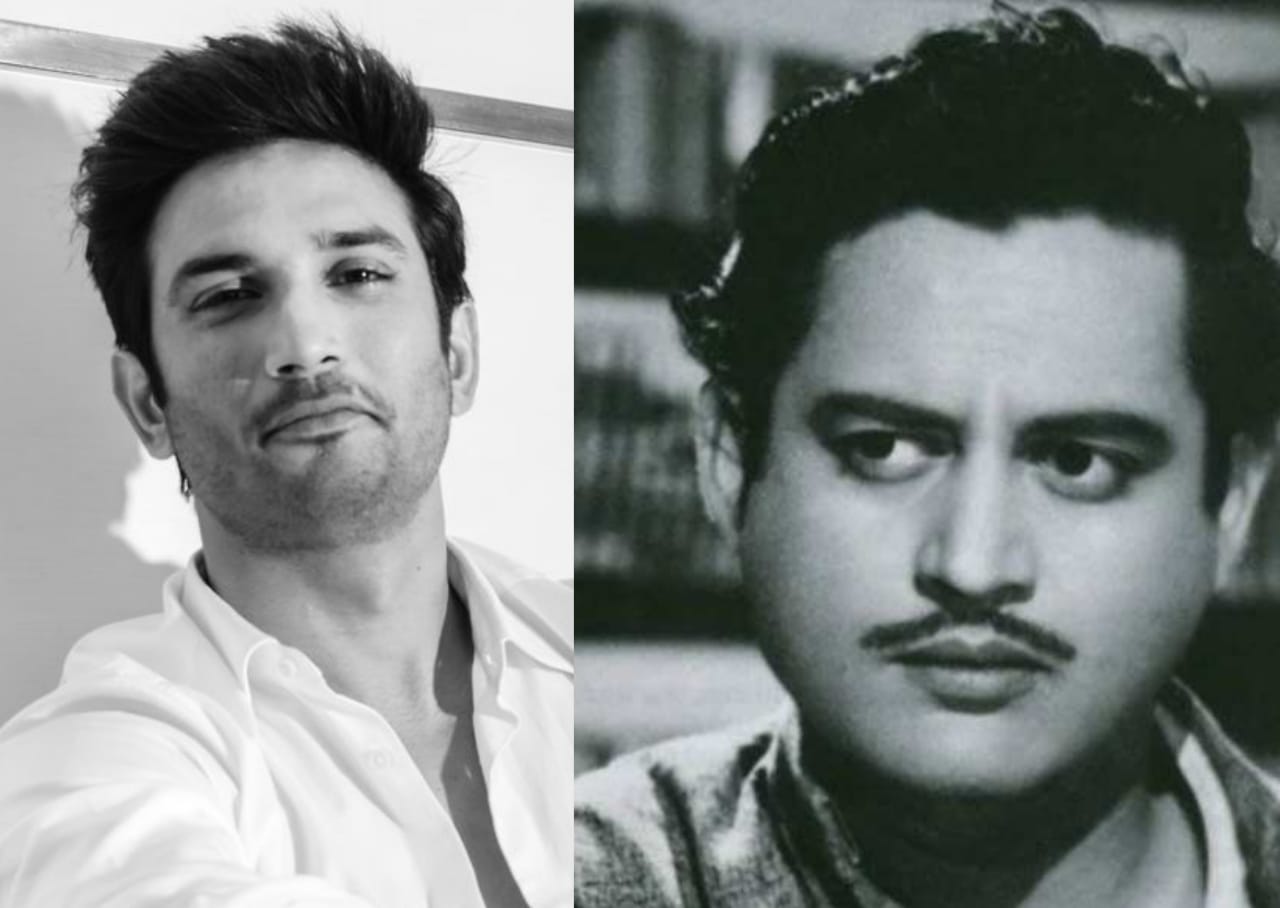 "Zindagi mai sabse Zyada Jaroori hai khud Zindagi" – #RIPSushantSinghRajput
---
For a moment I was not able to believe. Today, I had an off and was taking afternoon nap, and I woke up to the news that shook me from inside. There was a feeling of numbness and I didn't know how to react. I rechecked the news thrice, but as they say – Reality is harsh and appalling. Another bad news and this time it was our beloved Sushant Singh Rajput. 34 -year – old actor was found dead in his Bandra apartment. He committed suicide and his death is a huge wake up call for all of us. We as a nation have to address 'Importance of Mental Health'. Breaking the stigma we need to talk and spread awareness.
Talking about Depression in India, the condition is alarming. According to World Health Organisation, 56,675,969 people were suffering from Depression as per the data of 2015.  It is 4.5 percent of India's population.
On an average in India, 20.9 per cent people commit suicide per every 100,000. Most suicides in India are by people under 44 years. Shockingly, suicide is the leading cause of death between the age 18-29.
Suicides and Bollywood
A lot of celebrities committed suicide during lockdown and the reason was ' Financial Crunches'. But when people like Sushant Singh commit suicide, the question arises what went wrong? We forget that there are two world we live in – internal & external. To be happy and content we have to maintain our internal health. We often forget it leads to depression. Your success is not the measurement of your happiness. Sushant had left the void behind and we will be badly missed. This is not the first suicide in Bollywood which has left the industry in shock.
Read more: 5 Commercial films which talk about 'Social Issues' & you shouldn't miss
From Guru Dutt to Sushant Singh, here is a list of celebrities who committed suicide. 
1. Guru Dutt: He was found dead in his apartment on October 10,1964. According to reports, he used to mix alcohol and sleeping pills. It was a suicide and it was his third attempt. He was just 39 when he died.
2 .Jiah Khan : On June 3, 2013 at a mere age of 25 Jiah Khan committed suicide. Just before her death, she was relaxed and happy. Crux a normal looking person can be struggling hard.
3. Pratyusha Banerjee: She became household name after appearing in Balika Vadhu as Anandi. On April 1,2016, she committed suicide. She was a rising star and she was just 25 when she died.
4. Kushal Punjabi:A lot of us remember for his role in Kaal. He was a known face of the industry. Kushal was found dead in his apartment on 26th December, 2019. He was 42.
Another name which is now added to the list is of Sushant Singh Rajput. People all across the nation is mourning his death. It is indeed a wakeup call, and we shouldn't wait for another star to commit suicide. Let us keep a tap of our loved ones. Give chance to life, and let the light of hope guide us through the difficult times.
Have a news story, an interesting write-up or simply a suggestion? Write to us at info@oneworldnews.com