ENTERTAINMENT
15 Bollywood Actors who played Journalists on-screen
Alia Bhatt, Raj Kumar Rao, to Kangana Ranaut, 15 Bollywood actors who played journalists on-screen
---
Agree or disagree, films about media and journalism really attract attention. The rollercoaster ride of a journalist and the insight into how news is made really grabs a viewer's interest. And if that role is being played by their favorite actors, then there's no escape from liking that role. So, we thought of creating a list of Bollywood actors who played journalists on-screen.
Bollywood actors who played journalists on-screen
1. Rani Mukherjee in No One Killed Jessica
Rani Mukherjee played Meera Gaity, the journalist who helped get justice for Jessica Lal's sister.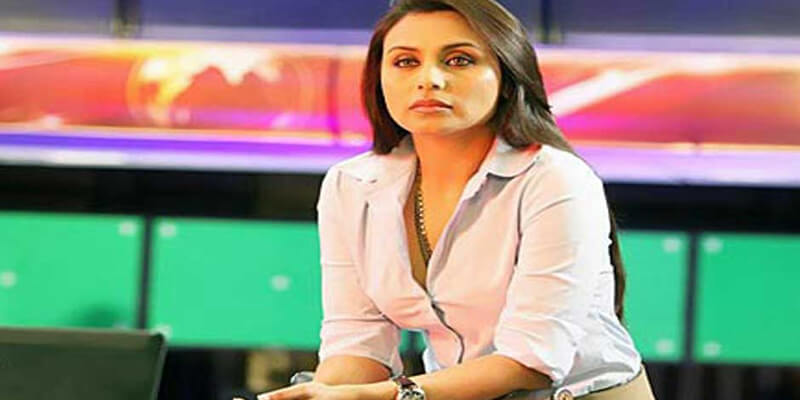 2. Konkana Sen in Page 3
The film, which stars Konkana as a Page 3 journalist, depicts the dark side of all the glitz and glam that surrounds our upper crust.
3. Nawazuddin Siddiqui in Bajrangi Bhaijaan
Nawazuddin Siddiqui plays the role of Chand Nawab, who helped Bajrangi Bhaijaan in finding Munni's house.
4. Shahrukh Khan in Phir Bhi Dil hai Hindustani
The film, which stars Shahrukh Khan, is a comedy-drama about two ace reporters who work for competing television stations.
5. Preity Zinta in Lakshya
 Preity Zinta's character in the film covers the Kargil war in the film Lakshya.
6. Nargis Fakhri in Madras Cafe
Nargis Fakhri plays the part of a war journalist assisting the soldier (John Abraham) in uncovering the conspiracy to kill the Prime Minister.
7. Anushka Sharma in Jab tak Hai Jaan
Anushka Sharma plays Akira Rai, a journalist who comes to India to cover Samar Anand's story.
Read More: Skater Girl Review: A Sincere Sports Drama Binding Hope for Children
8. Sonakshi Sinha in Noor
Noor is a film about a young woman, played by Sonakshi Sinha, who strives to fit into the Mumbai way of life.
9. Kareena Kapoor in Satyagrah
10. Nawazuddin Siddiqui and Malaika Shenoy in Peepli Live
A film about farmers' suicide where, Nawazuddin Siddiqui and Malaika Shenoy played the role of journalists who uncovered the story.
11. Rajkumar Rao in Aligarh
Dr. Shrinivas Ramchandra Siras, a professor who was the subject of a sting operation to ascertain his sexual orientation, develops a particular relationship with the journalist covering his story. Rajkumar Rao is this journalist.
12. Alia Bhatt in Kalank
Alia Bhatt is seen as Roop Chaudhary, a woman who comes in grassroots to cover a story.
13. Amrita Rao in 'Singh Saab the Great'
14. Kangna Ranaut in 'Knock Out'
In the remake of 'Phone Booth,' i.e. Knock Out, Kangna Ranaut portrays a crime journalist.
15. Raveena Tandon in 'Shobhana 7 Nights'
Raveena had won the Best Actress award at the Houston Bollywood Film Festival for her role in Shobhana 7 Nights.
Have a news story, an interesting write-up or simply a suggestion? Write to us at info@oneworldnews.com