TOP STORIES
Blast From the Past! Top 10 things that happened in 2017
10 big things that happened in 2017, take a look at the list!
---
We have already entered in the month of December and within few weeks we will enter into the new year '2018'. Again new year resolutions, overnight parties will happen, right?  From Bollywood stars to normal middle-class people, everyone is planning to hold a grand new year party.
But, before we say our final 'goodbye' to 2017 let's recall what all important  happened in 2017
1. India got its New President: Ram Nath Kovind. Ram Nath Kovind (born 1 October 1945) is the 14th and current President of India, in office since 25 July 2017. Previously he had served as the Governor of Bihar from 2015 to 2017 and was a Member of Parliament, Rajya Sabha from 1994 to 2006.
2. GST was imposed: GST was imposed in 2017 and items that got costlier were  tea and coffee, food at fine dining restaurants or those inside five-star hotels, shampoos and deodorants, Airfare for business class and train tickets, bikes which have an engine capacity of over 350 cc, TVs, refrigerators, ACs, washing machine, Movie tickets above Rs 100, salon visits and buying a flat or shop etc.
3. Yogi Adityanath became new Cheif Minister of Uttar Pradesh: Yogi Adityanath, the controversial hardline advocate of Hindutva, became 32nd Chief Minister of Uttar Pradesh.
4. Padmavati Riots: 2017 was a controversial year for the film Padmavati. A lot of core Hindu communities criticised the film.  The Indian government was asked to intervene to delay the release of Padmavati, a film based on an epic 16th-century poem, starring Deepika Padukone as the titular character. Rightwing Hindu organizations believe the film will depict a romantic relationship between Padmavati and an invading king, Alauddin Khilji, who is Muslim
5. Legends who left us: Lot of famous and legendary actors left us in 2017. Bollywood lost their gems in this year. Om Puri, Vinod Khanna, and Shahshi Kapoor died this year. May their soul always rest in peace.
Also Read: World Book Fair 2018 Is Coming Soon: Bibliophiles, Are You Listening?
6. Virat and Anushka-s dreamy wedding: Lovebirds Virat and Anushka tied the knot this year on 12th of December. It was a dreamy wedding held in the exotic location of Italy. The couple was looking like heavenly made. Heartiest congratulations to them!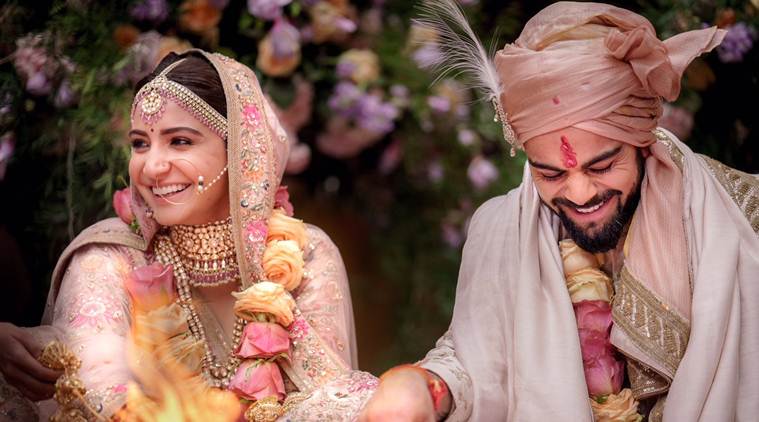 7. Congress Legacy transferred to Rahul Gandhi: Rahul Gandhi officially took charge as Congress Cheif on 16th December 2017. He took over the reins from his mother Sonia Gandhi, who became Congress president in 1998 and steered the 132-year-old political party for 19 years.
8. India got its first lady Defence Minister: Yes, Nirmala Sitaraman was elected as Defence Minister in the Year 2017, and it was a huge achievement for Indians
9. Manushi Chillar won Miss World Title: The Miss world title was brought back to India after 17 years. Manushi Chillar made every Indian Proud after claiming the title of Miss World 2017.
10. Lucknow and Hyderabad also got Metro: Both the cities got Metro, which made commute easy for commoners.
 Have a news story, an interesting write-up or simply a suggestion? Write to us at info@oneworldnews.in