Lifestyle
Black Friday Sale 2021 Available In India, Check Out The Best Offers!
With the significance of the day, know where you can get the best deals on Black Friday 2021.
---
A day after Thanksgiving, people eagerly wait for the Black Friday. The name may be confused with some shady event. We will definitely talk about the history related to the day but before that, it is vital to know what opportunity is waiting for us on this Black Friday Sale 2021. As per the United States time zone, this day will be observed on 26 November this year.
On this day, several big shopping giants like Walmart, Amazon, Best Buy, Target offer great deals on products on a host of items ranging from computers, electronics, Home and Kitchen appliances, books, Clothing range, music, etc to name a few.
What is Black Friday?
This day has gained more popularity in recent decades. Although there is no official holiday on this day, it can be considered as an informal way to describe a day after Thanksgiving. It is the busiest for Shopaholics, as you will encounter the best sales, deals, offers, and discounts on this day. For retailers, it is the most profitable day of the year. The accountants use the red entries to indicate losses while the black entries indicate profit in their books.
Therefore, it earned the name Black Friday. As per the National Retail Federation of the US, the holiday season, which kicks off with Black Friday, accounts for about 20 percent of the annual sales for many retailers.
Here we are bringing you some best deals on Black Friday Sale 2021:
Staples Black Friday Sale 2021 Deals
Their best offers are valid from Nov. 21 to 27. Staples released a two-page Black Friday sale sneak pamphlet which gives an insight into the offers that are to come.
Check out the best offers here: Staples Black Friday Deals
Target Black Friday Sale 2021 Deals
Target released a 32-page advertisement featuring all weekly discounts that will be available from November 7 to 13. The big offer includes televisions, kitchen equipment, headphones, toys, and many more kinds of stuff. Every Sunday, Target offers more deals, according to the company.
Check out the best offers here: Target Black Friday Deals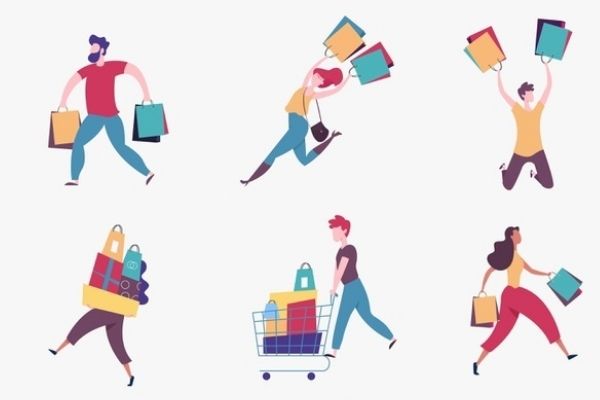 Walmart Black Friday Sale 2021 Deals
For the 2nd year, Walmart has launched the Deals for the Days event. This month, dozens of bargains on clothes, tech, home, etc. will be released at various intervals. If you are a Walmart Plus member then you can have early access to online content. On Wednesday, Nov. 10, at 4 p.m. PT, the company released the second round of Black Friday discounts on its website.
Check out the best offers here: Walmart Black Friday Deals
Amazon Black Friday Sale 2021 Deals
As the official Black Friday date is penned for November 26, Amazon has been releasing fantastic deals since October. But we are expecting more offers from the e-shopping site.
Check out the best offers here: Amazon Black Friday Deals
Flipkart Black Friday Sale 2021 Deals
Most of the Indian shoppers headed towards Flipkart for the best deals. Discounts are available up to 90 % also.
Check out the best offers here: Flipkart Black Friday Deals 
Liked this post?
Register at One World News to never miss out on videos, celeb interviews, and best reads.