Editor's Pick
Best Skincare Products for Oily Skin in The Philippines
Your body, natural secretes essential body oils which ensures that you have a healthy and proper skin type. However, when there is excessive secretion, you start suffering from the side-effects of oily skin. There are many beauty products that are made from natural plant extracts and can help you fight the side-effects of oily skin. We have compiled a list of products that are safe to use even on oily skin type; this will definitely help you take the right call for your skin.
Tea Tree Skin Clearing Facial Wash from The Body Shop
The main ingredient of this product is tea tree oil which is sourced specially from Kenya. This is the reason that this facial wash cleanses your skin and removes dirt from your skin. After washing your face, you will not feel irritated; rather you will feel rejuvenated and refreshed. You will just need a dab of this face wash and use it gently (preferably in circular motion) on your skin; once done, wash it off with water. So Simple!
Ultra Facial Oil-free Cleanser from Kiehl's
This product is a lathering foam one which removes all kinds of dirt and from your skin. Not only that, but it ensures that you do not get any acne or pimples on your skin, after washing your face with the product. The two main ingredients of this product are lemon extracts and cylindrica roots (which means that the product is loaded with Vitamin C). This particular combination removes impurities and provides a different kind of glow to your skin.
Clinique Dramatically Different Moisturising Gel
This moisturizer present in gel form, is different from normal moisturizers. This is so because it does not block your skin pores; the formula of this moisturising gel is quite light weight. You can use this product on a daily basis because it does not contain any kind of parabens, or sulphates; rather it contains extracts of sunflower and cucumber which helps in soothing out skin inflammation. Get your favourite brands at Shopee, browse through the categories and products at shopee and use the voucher codes.
ISKIN Pore Refining Toner
If you are looking for a toner that actually works, then you will be glad to have come across this article! I give you pore refining toner by ISKIN. This product contains ingredients like tea tree, extracts of green tea and salicylic acid; a perfect combination of these three ingredients can create wonders for oily skin. This product can help in fighting with all kinds of skin breakouts. Since the product is fragrance-free, you will not suffer from skin inflammation or irritated skin.
Kiehl's Midnight Recovery Concentrate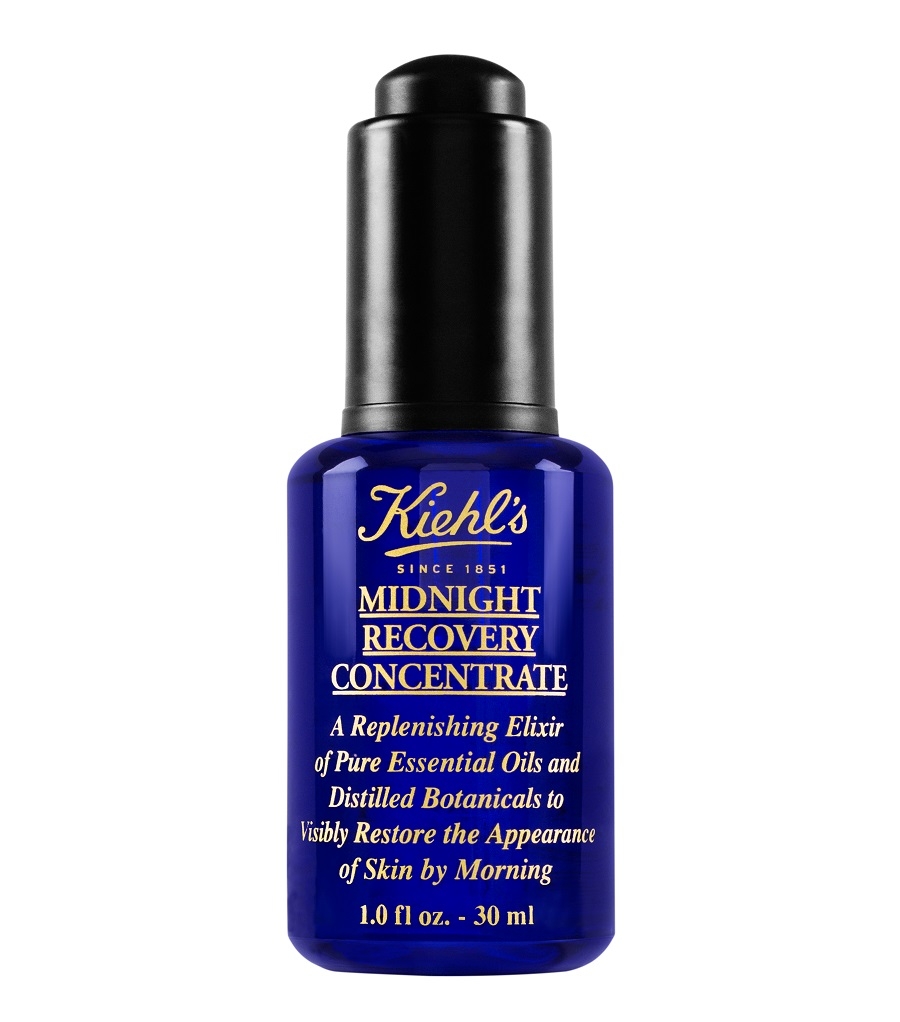 I know this is a kind of a face oil, which presumably is bad for oily skin. However, this product from Kiehl's is totally different. This product contains primrose oil and lavender, which helps in reviving your tired looking skin. The product also reduces wrinkles from your skin. Let us just say that this product works as an elixir that works overnight and gives you a radiant skin in the morning (it does not make your skin oily).
Pixi Rose Oil Blend
You must have come across pictures of 'glass skin', in one of the stories on your Instagram account! So how do you get that kind of glass skin look? The answer is rose blend oil. This product has a lot of ingredients like rosehip, almond, pomegranate seeds, jojoba and other oil extracts from rose. This combination of ingredients provides a bit of hydration to your oily skin and also decreases the secretion of excess sebum (this is kind of a waxy substance product that otherwise protects your skin, but too much of it is bad for your skin).
Aztec Secret Indian Healing Clay Mask
This product comes in a powder form and you will need to make a face mask with it by adding some water (even apple cider vinegar will do the job!). This mask helps in deep cleaning your skin's pores'. The product works as a cleaning agent in removing every impurity that is hidden inside your skin pores. Once you have washed your face with this product, you will feel absolutely rejuvenated and fresh. If you get into the habit of using this product daily, you will see that your skin has become brighter and radiant.
Glytone Acne Treatment Mask
This product contains 6.4% sulphur in it, which controls the natural secretion of body oils, apart from removing dirt & impurities from your skin. This is the reason that it works as a treatment mask for oily skin type. Another plus point of this product is that it minimises the appearance of pores on your skin.
Kiehl's Ultra Facial Oil-Free Toner
This Kiehl's product will remove all kind of excess oil from your skin's surface and make you feel fresh from within. The product contains Antarcticine which helps in providing hydration to your skin. Another critical ingredient of this product is root extracts of Imperata Cylindrica. This combination is made alcohol-free which is why it removes all the dirt and excessive oil from your face; it still does all this by maintaining the appropriate moisture balance of your skin.
Liked this post?


Register at One World News to never miss out on videos, celeb interviews, and best reads.