JOYOUS NEWS
Best Indian Authors books You Must Read during Your College Days!
6 Indian Authors that you should definitely read in your 20s
---
Who else loves to get lost in Books? I really enjoy it. Reading gives the immense pleasure to some people who like to spend their free time with books. I am a bookworm and reading them is my favourite pass time. The smell of old books with the fusion of coffee/tea smell and a room filled with all kind of genres and dramas and history and what not! For a book lover, the best date is to read book with a cup of coffee/tea. India has so many talented writers, and this profession is flourishing in our country. Here is a list of authors that you should definitely read during your college days.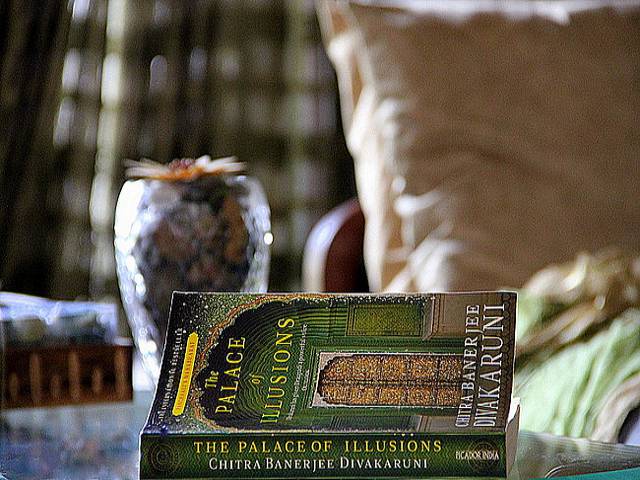 The Palace Of Illusions, Author- Chitra Banerjee Devkurni: If you are not a sexist, I bet you will definitely love this book. The way Banerjee put the question on male dominant society and took the character of Draupadi from Mahabharat will take you to another level. This is the best written fictional side of Mahabharata.
Wings Of Fire , Author- A.P.J Abdul Kalam: If you are a lover of Biographies or in search of motivational book, I would suggest you to read wings Of Fire by Abdul kalam. This book is a hope of every human out there who think that struggles land you nowhere. Wings of Fire is a biography of Kalam itself and the way he explained his throughout life journey and struggles will definitely give you some sort of hopes to live for more, to crave for simplicity.
World's Best Boyfriend, Author- Durjoy Dutta: "Hate, is a four letter word So is love And sometimes, people can't tell the difference" If you love to read love stories and in search for a good love book then DD's Worlds Best Boyfriend is the perfect book to hook you up with on the finest love stories that one can find in this era. This book is a package of love, hate, respect, trust and what not !
Maximum City, Author- Suketu Mehta: If you are a Mumbaikar or a person of places you can relate your life with this book. The way Mehta explain about the Bollywood life and insider view of metropolis will not give you chance to rest this book for a minute even.
A Train To Pakistan , Author- Khushwant Singh: A Train To Pakistan is included in one of the best work by Khushwant singh. This Novel is based on the rivalry between Sikh and Muslim and in between you will also find an interesting love story of a Sikh boy and a Muslim Girl
The Monk Who Sold His Ferrari , Author-Robin Sharma: To all the scattered souls out there who are fragile and lost. All I want to tell you is that, this phase is temporary, this pain, problems, confusion everything which holds you back is temporary. I would suggest you to read this motivational and as well an inspirational book weaved so perfectly by Robin.
Have a news story, an interesting write-up or simply a suggestion? Write to us at
info@oneworldnews.in