ENTERTAINMENT
Dissecting the best Cinematographies in Contemporary Hindi Cinema
Here are the most cinematic films of Hindi Cinema
---
And who is there, behind the camera, shooting our lovey-dovey actors and making them look even more beautiful? But why do we even need to know about it? They just come, press the record button of the camera and that's it. It is that simple right? Well, no. It is not. Whatever comes on camera is something well sketched and performed. When the actors perform on screen, it is the cinematographer who is designing the right and required frame to do justice to their performance. Well, most of us might not realize this while watching a film but trust me, you will fail to like a film if it gets in with amazing acting and poor cinematography.
Well, here are some of the examples form contemporary Hindi Cinema which will make you understand the contribution of cinematographers in a film.
Sudeep Chatterjee's Cinematography in Bajirao Mastani and Padmaavat
Starting with one of the most popular ones, let's consider Sanjay Leela Bhansali's Baji Rao Mastani and Padmaavat. While both of them are the fims with extremely good production design but who makes it even more amazing is Sudeep Chaterjee's Cinematography. Imagine Deepika (Mastani)  not being coupled with the golden theme and the symmetry in all frame in the song Diwani Mastani. Would it be that impactful?
Or let's talk about Padmaavat. Can you imagine Ranveer Singh (Alludin) being viewed as this gruesome villain in Padmaavat if all his scenes wouldn't have been covered in extremely darkness?
Pankaj Kumar's Ship of Theseus and Tumbbad
Needless to say, 2019's Tumbbad has been among the finest films produced in India in all aspects, from story to editing to extremely well VFX and production design. But one thing that compliments all of it, is the cinematography. It would be really difficult to point out a few scenes which are exceptionally well shot. This film is just perfectly shot in all places and hence that is why Pankaj Kumar received the National award for best cinematography.
Read more: Top 10 Indie Films produced in India that are a Must Watch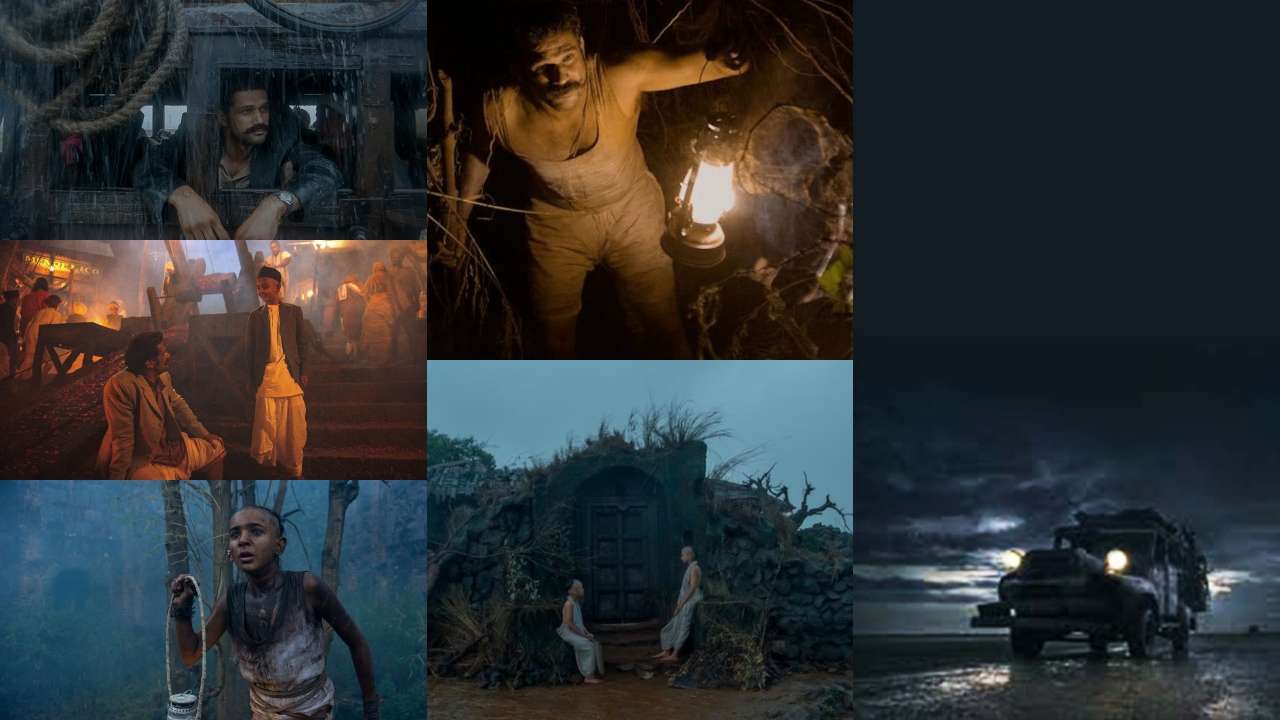 Other films of Pankaj Kumar that are worth talking about Ship of Theseus and Haider. We wish we could point out any particular scene from these films but we really can't. Ship of Theseus uses lighting with extreme perfection and shadows with apt placement. You can find frames in frames, symmetry and style in each and every shot and sorry we can't really pick many from them.
Kiran Deohans's Jodha Akbar
Jodha Akbar, a film which is about immense love, brings it in each and every scene. Making among those films are from the incidents of history, Kiran Deohan has put all his efforts in giving that aesthetic vibe to it. WIth rightly art directed frames, the film appears to be so real and appealing.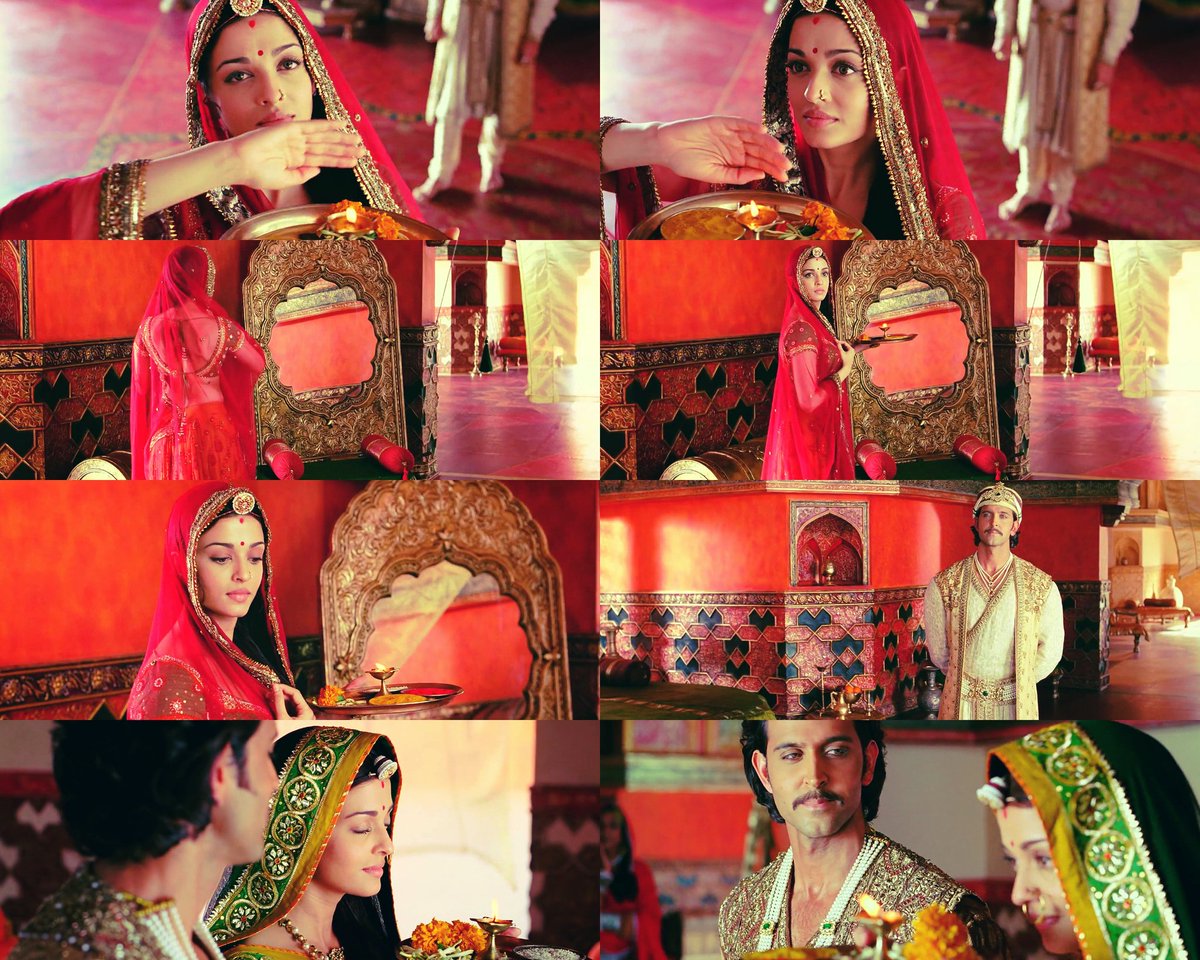 Anil Mehta's Beyond the Clouds
A film that can't be forgotten from this list is Majid Majhidi's Beyond the cloud. One can precisely see the work of art in creating shadows, in finding out the right points where shadows are coming and then capturing it. All the good and the evil shots are shown using shadows. All the mess and happiness are creatively shown using shadows. Besides the yellowish pallet makes it even more interesting to what the film as it absolutely compliments the mood and its idea.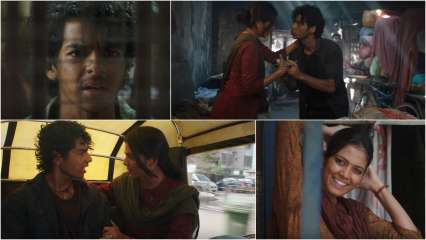 Ravi Verman's Tamasha
Tamasha, a film shot in Corsica and India has two different shades, extreme colours in Corsica and extreme paleness and darkness after them coming back to India. This play with colours defines the mood of Ved (Ranbir) who is cheerful in Corsica and a corporate man in India, saddened by a 9-5 office life.
Well, there is no count of which are the best or we can't really say that these are the finest. But all of them are a work of art, styled and structured to complement the film, the story and the emotion and that was all a film becomes a good film. Which are your favourite films for cinematography, let us know in comments.
Have a news story, an interesting write-up or simply a suggestion? Write to us at info@oneworldnews.com