Lifestyle
Bad Parenting: Signs you have been emotionally abused by toxic parent but didn't know it
Bad Parenting: Harmful things toxic parents' do to their kids' without even realising it
---
HIGHLIGHTS
It may be easy for a person to get away from a toxic friend, partner, or boss however, it's harder to escape from the grip of a toxic parent or guardian.
Physical abuse, sexual abuse, emotional abuse, and even neglect are the most serious and damaging behaviour traits.
It's very common for parents to focus on what they need to do in order to raise kids, but they often overlook what they should NOT do. Good parents will never ask their kids to please them in every possible way.
Bad Parenting: Characteristics of highly toxic parents and understanding child exploitation
TOXIC OR BAD PARENTING
The thing is, parents are human beings which means that they can make mistakes or do potentially damaging things to their kids — perhaps unintentionally.
To be precise, the term "toxic parent" is typically described as the one who consistently behaves in the ways that cause negativity or fear in their kids' lives and their patterns of behaviour negatively shape their child's life.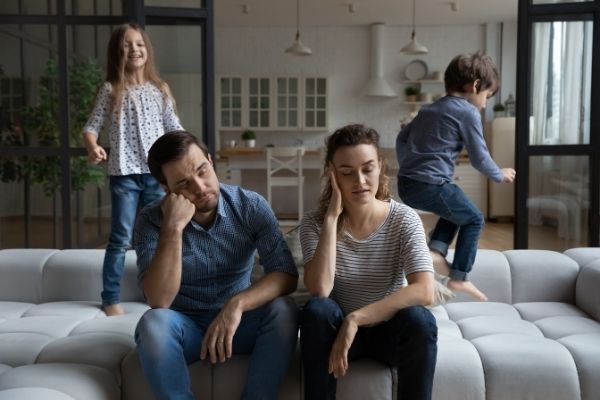 A toxic parent, however, is more concerned with their own needs than whether what they're doing is harmful or damaging. They never apologise or even admit that what they are doing is wrong and they never care.
JAIPUR BASED NATUROPATHIC DOCTOR AND PRANIC HEALER SHASHI BALA SHARMA TELLS US WHAT EXACTLY COUNT AS TOXIC PARENTING
EXPECTING FROM KIDS TO AGREE ON EVERYTHING
Some parents think that a child who doesn't do exactly as they say should wind up facing serious punishment, like hell or physical retribution. Such parents will typically also not tolerate any questions from their children.
However, it is not at all wrong to follow in a parent's footsteps. But, if they are being mean and thinking about themselves only which you know will harm you in some way or the other and if your dreams are being crushed, and your parents never in your life considered your happiness then it is evident it is toxic parenting.
It is a fact that kids owe their parents a lot as they are the reason for their existence. But destroying kids' futures and lives in the name of love or support just because children owe them something is never acceptable and that is bad and toxic parenting.
EVERYTHING IS ABOUT THEM
Toxic parents share one common trait the most that are they have no excitement in raising kids and take everything for granted including their kids because whatever they do, they do it for themselves but not for their kids and if they are doing something for their kids it is not out of love for sure but out of some benefit. Toxic parents always seem to think their kids are fine even when they know kids aren't.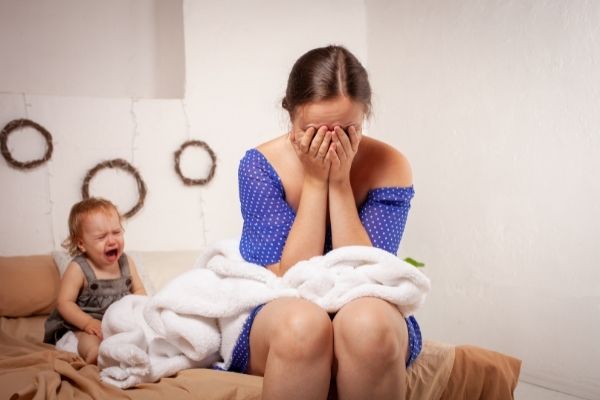 THE ONES WHO KEEP SCORE
Some parents want to remember every little "wrong" thing their child does and they don't appreciate what good their kids have done.
If their child needs any sort of help, the parents won't be there as they will indulge in their own activity no matter how small or big it would be.
IF KIDS AREN'T ALLOWED TO SAY SOMETHING THEY WANT
Toxic parents are terrible at processing human emotions and stop kids from expressing their honest feelings.  Such behaviour encourages toxic parenting as the child is not permitted to think for themselves and the situation and living there becomes suffocating for them.
THE ONES WHO FEEL HAPPY AFTER HURTING YOU
You may find this unbelievable but it is true, it's rare and it happens. Such people are uncomfortable when their kids are happy and at times assault their kids to get pleasure.  They get jealous or resentful of their own kids. In fact, so many parents individually and as a couple has been arrested and jailed for raping, and assaulting their own kids, and such events tear kids apart.
THEY DISCIPLINE OUT OF ANGER OR FEAR
We aren't saying that kids should not fear their parents because they should but not in a way that they feel scared for their life. When a parent disciplines their child out of love then it is more than ok because not only its the parent's responsibility but also it is required as kids are more vulnerable to make mistakes. The whole point of teaching discipline is to let your child know how to better navigate the world in a responsible way.
THE ONES WHO ALWAYS WANT THEIR CHILDREN TO 'PERFORM'
Some parents expect too much and don't even realise what their kids actually want or are capable of. Such parents want to look good in the eyes of society no matter how much pressure their kids go through and they don't even care.
Parents like this only care about things like grades, physical beauty, career status, or popularity and it never really matters to them how damaging it will become.
BARELY SPEND TIME WITH KIDS
Healthy relationships require special time together so one of the most effective things you can do is spend some quality time each day with your child listening and doing something they want to do. We can understand if parents who are unable to spend time with their kids because they have some kind of obligations but the ones who don't want to spend time with kids are toxic.
NEGATIVE EFFECTS OF EXTRAMARITAL AFFAIRS
Infidelity impacts children in several ways, depending on the circumstances obviously. Many kids, especially the ones who are younger, may not be aware of their parent's infidelity, but when they do, they pick up on the painful feelings and anger that infidelity brought and later they unleash it on their parents.
Experts say children who learn about parental infidelity react similarly to the way their parents carry the shame, lack of trust, resentment toward the betrayed parent, anger toward the betraying parent and act out in many ways for the rest of their lives. However, exceptions are always there.
ALCOHOLIC PARENTS
Many have this misconception that people dealing with alcoholism doesn't affect anyone else. Well, we know that's obviously not true, as children of alcoholic parents are well aware of this. Such parents struggle a lot, fight a lot and unfortunately, while growing up around alcohol, can be confusing and painful.
Also, alcohol abuse potentially increases the chances of child abandonment issues, divorce and destroys every relationship.  Multiple researches reveal that children who grow up in such alcoholic environment experience increased multiple negative outcomes, depression, anxiety, suicidal ideation, substance abuse, and interpersonal difficulties.
Liked this post?
Register at One World News to never miss out on videos, celeb interviews, and best reads.