SOCIAL NEWS
Is it really important to celebrate Diwali this year, take a call from your heart?
Avoid Diwali festival celebrations and support Jawans
---
Yes, this is a basic question that I want to ask you all that is it really important to celebrate Diwali festival this year? I don't think so!
Diwali is a festival of lights, joy, exchanging gifts etc but how can we celebrate Diwali without our jawans and all the police community, who are sacrificing their lives every day while struggling against Pakistan brutal attacks.
Think about those children who lost their fathers think about those wives who lost their husbands in this ongoing festive season.
Don't forget Jawans too have family. What fault innocent people have in all this? We salute to all Jawans families, who are strong enough to support them so that can do their 24×7 duty.
Thanks to all Jawans and soldiers who are doing their duties and even sacrificing their lives on borders so that normal people can enjoy and celebrate festivals. Here, we have come up with painful story of BSF Jawan Jitender Kumar, who lost his life due to continuous attack from Pakistan.
Jitender Kumar and his painful story
The BSF jawan was identified as head constable Jitender kumar, who hailed from Raxaul village in Motihari district of Bihar. He was injured in Abdulian area of RS Pura and succumbed to injuries on his way to hospital."There was heavy firing and mortar shelling on BOPs and villages along the IB in RS Pura and Arnia sectors of Jammu district overnight and continued till Thursday morning," a police officer said. Jitender Kumar left two young daughters and his son behind.
His family still can't get over this shock. We can't even imagine from what trauma his family going through. His elder daughter told that how her father always told her to fulfill his dreams in case he died. Helping or donating money is all? No, you can't compare the pain with money. Died Jawan (Jitender) children want their father back but who will make them understand that their father Jitender Kumar has gone to a place from where nobody comes back.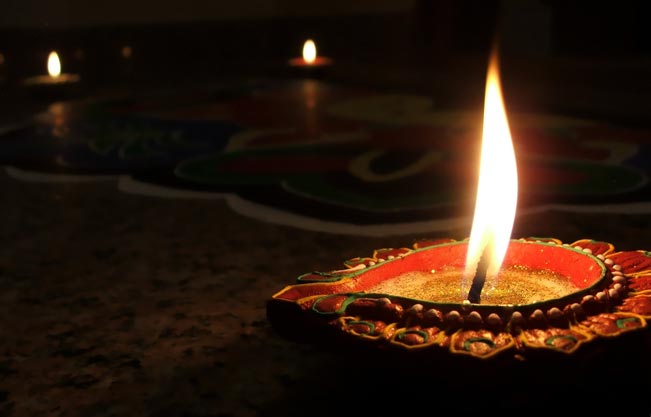 People have been migrating to safer locations
In the wake of the heavy firing, border residents are migrating to safer locations. Whenever there is lull, they leave their houses to shift to either safe camps or to their relatives' houses at safer locations. A six-year-old boy and a BSF jawan were killed in the cross-border shelling in RS Pura sector on October 24. Over 55 ceasefire violations have taken place since the surgical strikes carried out by the Army on terror launch pads in PoK, in which four people, including three security personnel, have died and over 25 injured.
Boycott Chinese products
Diwali is an Indian festival, but we see a lot of Chinese lanterns in the market which aren't even Diwali festival related, but resemble Chinese culture. Is it invading our culture? We all are very well aware of continuous tension that is going between our country and neighboring country Pakistan and this time China also extended their support to Pakistan so from today onwards take a pledge and don't use any Chinese goods in your houses.
Avoid China based goods this will be a big lesson for them. From last many years we Indians are totally depended on these products but from last few days one can observe how Indians are boycotting these products.
Don't use lights instead use earthen diyas that is purely made in India. Many shopkeepers and retailers told that this year people are totally boycotting Chinese products due to which they are facing heavy loss.
Lighten up your hearts this Diwali and pray for the families who have lost their breadwinners in ongoing attacks! Thanks to Lal Bahadur Sahastri who told us the importance of Jawans during the time of Freedom struggle. "Jai Jawan, Jai Kisaan".
Have a news story, an interesting write-up or simply a suggestion? Write to us at
info@oneworldnews.in