Lifestyle
Complete Your James Bond Look with These 5 Aviator Sunglasses!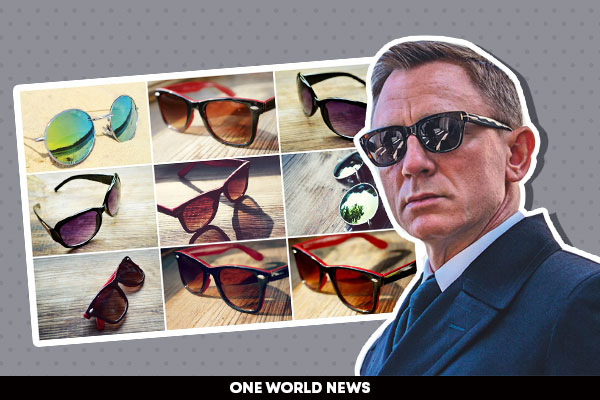 5 Aviator Sunglasses that will make you look like James Bond!
---
What we see on the silver screen often alters our way of life in small but significant ways. We might feel a bit braver with choices, find a new favourite song or even emulate the performers and their goals in our own day-to-day pursuits. Since it is an art form, it touches us on an individual level which may vary from one person to another. Films also become cult classics due to their styling choices which is something we have come to see with the highly successful James Bond franchise.
Many people across generations have found inspiration in James Bond and his adventures on the screen, which he often undertakes in the sharpest suits and accessories. His eyewear has sparked micro-movements in fashion, where whatever he has donned against the colourful vistas of Europe has become the next big trend. Aviator sunglasses occupy a large space within the quintessential spy look, as they embody an enigmatic yet approachable aura. Since aviator sunglasses are classics in their own right, you can also add them to your wardrobe for that perfect James Bond look. Here are some options in
classic aviator sunglasses styles
that you can explore to up your style quotient.
The Bold Browns
The best thing about having a pair of Aviators to go is that you will always look like you are ready for an adventure. The best aviator sunglasses are ones that can offer the best sun protection on all those days out in the sun while making you suave and mysterious all at once. These aviator frames are in a deep and luxurious brown hue which is sure to complement all your ensembles effortlessly. This classic style pairs best with your aesthetic, no matter where you are.
A Royal Affair
Confused about what pair of aviator sunglasses to buy for a timeless look? Then these Gold aviator specs are the pick for you. Since most of these aviator specs can be considered relatively casual, you can go for something with deeper-toned lenses for a more polished look. Since James Bond is often rubbing shoulders with the crème de la crème of society, these glasses are the best companion for all those special occasions you look forward to.
The Two-toned Classic
From royalty to experimental, the Bond spirit is one that wears many hats, and in this case many aviator sunglasses. These aviator sunglasses for men are one of the most unique designs you can ever expect to come across due to the dual-toned finish of the same. The dark lenses are skilfully juxtaposed against the green and gold aviator frames. This combination makes for a unique addition to your eyewear collection, which pairs well with all kinds of ensembles.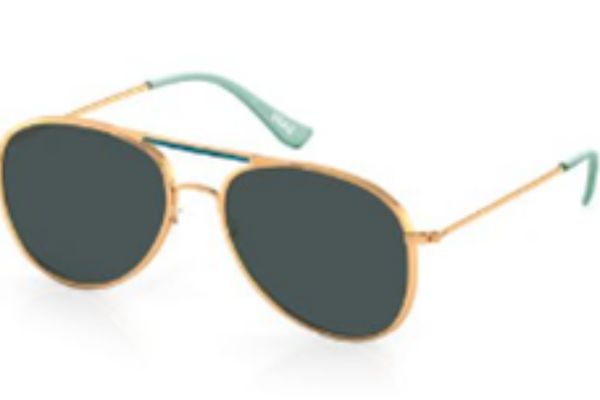 Good to Gold
A collection of James Bond-inspired sunglasses is incomplete without vintage goggles which are straight out of a 60s film. These glasses are sure to strike your fancy the moment you put them on along with your formals or business casuals. The combination of golds and browns makes for captivating pair that makes you stand out in the crowd. The aviator frames are thicker compared to most aviator sunglasses for men, but they add to cha old world of the pair.
Back in Black
Nothing quite works as effectively as light lenses paired with dark aviator frames. These aviator sunglasses for men are built for versatility and optimal function due to how well they complement casual and formal wear alike. The gradient of these glasses gives them an urban and chic finish for the new-age Bond look, while the large lenses are perfect for sun protection all year round.
The eye-catching brow line is also a great feature of these aviator specs, which makes it a perfectly stylish accessory. Shopping for that James Bond look becomes even easier when you get to browse through the best options from the comfort of your home. Titan Eyeplus offers the same and many more curated collections for you to choose your favourite aviator sunglasses at the best prices.
Liked this post?
Register at One World News to never miss out on videos, celeb interviews, and best reads.