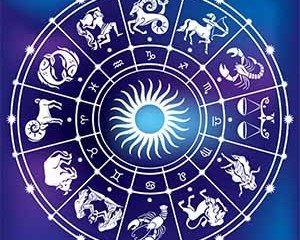 Astrology: 8th April 2018 To 14th April 2018
---
One World News brings you astrology predictions for the week.  Kiran Pandey Rai is a renowned astrologer who has been practising Vedic Astrology for the past 10 years. For Janampatri and personalized prediction write to 06kiranrai@gmail.com"

Aries: Gearing-up yourself for work with an optimistic feeling will be the most relevant and apt suggestion for you in this week.  Minor injury or seasonal ailment may affect you. Stay careful. Travelling should be avoided r delayed. Isolation even in the crowd will be felt by you in these days. Add regular physical work-out in your daily schedule to get a sound health.

Taurus:  Gain or happiness from mother can be seen in this period. Meditation or any such practice will help you to face the situation in the better mental state. Friends may find the way for you to get sources of income. Father can be the reason for concern in this week. Going away from birthplace for work will prove successful for you provided your running period in personal horoscope supports the same.
Gemini:  Your effort will multi-fold and in this process, you would avoid any laps in the workplace. A minor issue with a spouse may disturb you for the short period. Hard earned money will survive but money earned in an unethical way may not give you happiness.  You have been undergoing through the strategically correct way of present yourself in public but a guilt feeling may start cribbing you inside during this period.

Cancer: Anxiety, whether you may have a reason or not, will hover in your mind. Many ways will be there to present your feeling to your enemies and you will be in winning position to show them the real picture of them. But again, I would suggest checking your individual running period as per horoscope, to get the same result.

Leo: Those who have been planning a wedding, planets may lead towards marital alliance smoothly. Others will be performing their best at work. Yet your children will get success in this period, you will not be contented with that. A businessperson will come across good dealings especially with foreign traders.

Virgo:  Several kinds of thoughts will create trouble in your routine.  Teachers will have a good time in this period. For other professionals also, a good time is waiting to knock your luck.  Your area of contentment will be your income and its accumulation in an appropriate way.  You may not have cordial relation with a spouse.  Avoid any legal involvement in any case.
Libra: Well-determined attitude will land you to the field of a fight of life and be in win-win position but in a slow pace for sure. Students will get a result at the best of their effort. Health will not be supportive in this week. Drive safe. Travelling for work seems possible in coming days. A moderately good week can be expected.

Scorpio:  Your concern for your child may be troublesome. Keep a healthy and just mind to check your way of communication with the people around. That presents you annoying before your family and friends. Argue less keep you calm. Avoid any sensitive decision for a couple of weeks. Involve yourself in spirituality or meditation.

Sagittarius:  Reluctant mind and decision accordingly of yours may disturb your loved ones around you. Love is in the air for you. You will be happy in your dream world. Friends will be your prime concern of this week. You will be benefitted also from them. Your mother won't look happy with your behaviour especially for her. The younger sibling will help you in your venture.

Capricorn: Balanced and sophisticated words will save your public image. You will be able to muster the courage to take a major successful decision in this week. A relaxing week with a healthy mind is heading your way. Your enemy will be the reason of gain for you, intentionally or unintentionally. Overall, a moderate week is approaching you.

Aquarius: A major change is coming your way. But positive or negative, it depends on your individual horoscope and running period of yours. Try not to go for a loan. Health is another alarming area for most of you. You will have good status in the workplace. You will come across influential people in coming days. A good week is approaching you.

Pisces: a Restless mind for the situation which doesn't even exist, this can be the situation. Despite everything at your disposal, you may lack internal peace.  But the effect of good planets will not let it out through your words. A good time in the profession can be seen. Your own kids may be the reason for concern in this week.
Have a news story, an interesting write-up or simply a suggestion? Write to us at info@oneworldnews.in