Hot Topics
As Taliban Sweeps in Afghanistan, Fears for Afghan Women Increase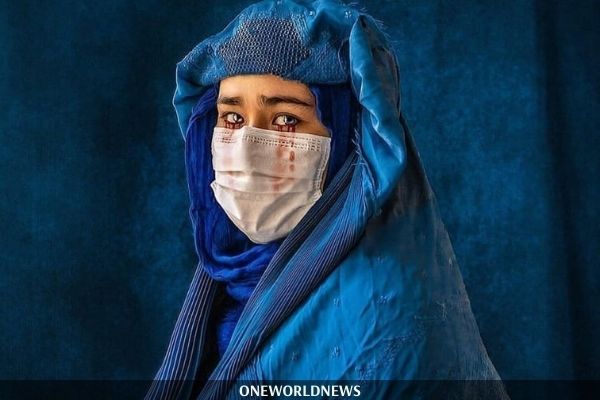 Situation May Get Worse for Afghan Women, are the darker days for women back?
---
What's happening in Afghanistan? "My sisters and friends in Kabul say; as they were rushing home today, people shouted at them, "The Taliban are coming because of you!" "The Taliban are here to discipline you!" This tweet is in light of the Taliban's sweeping into Afganistan's Capital by Zehra Nader, a Ph. D. Student in Gender & Women's Studies at York University and former New York Times reporter.
With President Ashraf Ghani abrupt departing leading to the collapse of the government, the Taliban swept into Afghanistan's capital. The Taliban fighters swarmed out around the capital, with many breaking inside Kabul's abandoned presidential palace.
Read More:-What Is Happening in Afghanistan?
Since then, it's been a terror situation in the province. People are queuing up at cash machines to withdraw their life savings, fearful that the Taliban would reimpose the type of harsh rule that had all but obliterated women's rights. The terribly impoverished stayed in parks and open areas around the city, having fled their homes in the countryside for the imagined protection of the capital.
Keeping history as a witness, this takeover is susceptible to making the situation worse for Afghanis, especially women and children. While it's too soon to say how worse the situation will be, the most recent incident includes fighters entering offices of Azizi Bank in Kandahar city and ordering nine women working there to leave. The women were escorted by gunmen to their homes and asked to not return to their jobs. They directed that their male counterparts can take the respective positions, reports Reuters.
"We had heard of incidents when the Taliban would kill young men and sexually assault family girls and young women," Fatima, seven months pregnant woman told The Guardian who was seeking shelter when the bullets were raining down on her home in the village of Qol-e Adam during the crossfire between Afghan government forces and Taliban militants.
The same report of The Guardian mention 38-year-old Ziagul from Bamiyan who highlights the Taliban's intent for using women as 'weapons of war' taking remembrance from the incident of the 1990's invasion of the Taliban.
Zaigul mentions that they had raped women even when they stormed Bamiyan. This has always been a source of concern for them and that's why they (Zaigul and six other women from Bamiyan) fleed in the middle of the night.
Many people feel that the Taliban has grown even more vicious and brutal than they were in the 1990s. According to Ali Amiri, an Afghan sociologist and university lecturer, "much of the recent surge of relocation across Afghanistan has been prompted by the Taliban's dread of how they will handle the survivors."
Women's rights activist Mariam Atahi said she is afraid the Taliban "will come and kill me" if the Taliban launch an offensive on Kabul, Afghanistan's capital and largest city, reports DW.
Sharing a report by The Guardian, Emma Graham wrote what the woman said to her "The men standing around were laughing at our terror. "Go and put on your burqa," one called out. "It is your last days of being out on the streets," said another. "I will marry four of you in one day," said a third." This testimony is enough to help us know the fears of Afghan women with Taliban invasion.
Also Read: What Is Happening in Afghanistan?
Today, for women in Kabul:

The men standing around were laughing at our terror. "Go and put on your burqa," one called out. "It is your last days of being out on the streets," said another. "I will marry four of you in one day," said a third.https://t.co/lOba7GLx5A

— Emma Graham-Harrison (@_EmmaGH) August 15, 2021
Here're the fears of people on Twitter
We watch in complete shock as Taliban takes control of Afghanistan. I am deeply worried about women, minorities and human rights advocates. Global, regional and local powers must call for an immediate ceasefire, provide urgent humanitarian aid and protect refugees and civilians.

— Malala (@Malala) August 15, 2021
Afghan women will pay the ultimate price under the Taliban, thanks to American clowning in the Middle East. Let's hope that Lebanese women are not next after Hezb and allies have suddenly discovered that Taliban are the good guys. pic.twitter.com/GYC4cYwka6

— Lina Zhaim ~ لينا (@LinaZhaim) August 16, 2021
In a few weeks, every woman in Afghanistan will be forced to wear this. They will not be allowed to go to school. That's what Taliban taking over means for women. That's what the US withdrawal will do to women pic.twitter.com/1XZdML6ihW

— Ghanem Nuseibeh (@gnuseibeh) August 14, 2021
This is heart-breaking. Back in 2019, these beautiful Afghan women from Afghanistan's first and only female-only orchestra were full of hope.

As the Taliban have invaded Afghanistan, women like them will be banned from singing. They'll be confined to their homes. pic.twitter.com/OenYV0DcgE

— Masih Alinejad ?️ (@AlinejadMasih) August 15, 2021
What happened to Afghan Women when the Taliban came to Afghanistan from 1996 to 2001?
Women were not permitted to work, girls were not allowed to attend school, and women had to hide their faces and be escorted by a male relative if they wished to leave their houses when they were last in power in Afghanistan from 1996 to 2001. Under the Taliban's strict interpretation of Islamic law, women who broke the rules were sometimes humiliated and publicly beaten by the religious police.
Liked this post?
Register at One World News to never miss out on videos, celeb interviews, and best reads.