Hot Topics
Arnab Goswami's arrest exposes selective outrage and blatant use of power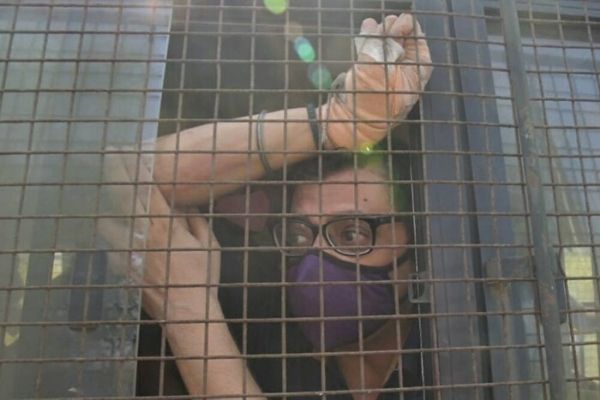 Yes, For a change, Arnab Goswami is the victim here.
---
Republic TV editor and famous anchor Arnab Goswami was arrested by Maharashtra police on Wednesday in connection with a suicide case. In 2018, an architect and his mother died by suicide over alleged non-payment of dues by Republic TV Journalist Arnab Goswami and two others. Arnab said in the court hearing that he was physically assaulted by the police and has sustained injuries on his back and hand.
Republic TV released a press note in which it called the arrest a larger vindictive exercise for showing critical news of Maharashtra government in the last few months. Earlier in the day, videos surfaced on the Republic TV which showed Arnab being forced into a police van.
Other cases of Maharashtra police on Arnab Goswami and Republic TV
Mumbai police commissioner Param Bir Singh created a havoc after doing a press conference in which it accused Republic TV of managing TRP. Republic TV is currently been named in the TRP scam which involves making payments for boosting TRPs.
An FIR has been registered against Arnab Goswami for 'incitement to disaffection' over a TV show in which he said that several officers in Mumbai Police were against the action of Mumbai police commissioner Param Bir Singh.
Two other FIRs are registered against Goswami for allegedly communalizing incidents like the lynching of Sadhus in Palghar and the gathering of migrants outside Bandra railway station. Following these FIRs, Arnab was asked to sign a bond of good behaviour.
Maharashtra Legislative Assembly initiated a show-cause notice to Goswami for initiation of breach of privilege motion against him for his coverage related to the death of Sushant Singh Rajput.
After looking at all these incidents, we could sense a blatant use of power by Maharashtra government to silence Arnab Goswami and his channel. If we keep quiet in this incident, the same could happen to other journalists by some other government. So, it is important to raise voice against the unfair use of the power of the Maharashtra government.
However, it is to be noted that anchor Arnab Goswami has been targeting Maharashtra government since Udhhav Thakeray became the CM of the state and Mumbai Police Commissioner Param Bir Singh since the death of Sushant Singh Rajput.
Arnab Goswami has indirectly accused Uddhav Thackeray and Aditya Thackeray by calling them Baba Penguin and Baby Penguin and saying that they were involved in the death of Disha Salian and Sushant Singh Rajput.
Read more: Not likely to be a Happy Diwali for the makers of Diwali Diyas: A visit to Kumhar Colony
BJP's selective outrage
Senior leaders of BJP, Union Home Minister Amit Shah and Union Minister for Information and Broadcast Prakash Javedkar condemned the arrest of Arnab and compared the incident to the 'emergency days.' Union Minister Smriti Irani, External Affairs Minister S. Jaishankar and former Maharashtra CM Devendra Fadanvis also took to Twitter to criticize the arrest of Arnab Goswami and called it an attack on individual freedom and media.
What is to be noted that the same leaders have not spoken on many incidents where journalists were physically assaulted, killed, given death threats or arrested.
Had twitter blocked these leaders when Gauri Lankesh, editor in Lankesh Patrike, was killed at her home because apparently, she was critical of the government? Why these so-called torchbearers of women empowerment couldn't speak when the journalist Rana Ayyub was given death threats. Why nobody from BJP raised voice when Prashant Kanojia was jailed for many months because he had exposed a scam where children were fed Roti and Salt in Mirzapur. No one from BJP spoke when sedition charge was slapped on the journalist Supriya Sharma. She had reportedly exposed the pathetic state of affairs in the villages of Varanasi. Recently a reporter was jailed and slapped sedition charges for reportedly exposing the PPE kit scam in Uttar Pradesh.
Clearly, selective outrage is blazing with full intensity in Arnab's case. Even Congress feels the same as they accused BJP of the selective outrage and said it is very shameful of them to condemn the arrest of Arnab Goswami.
Have a news story, an interesting write-up or simply a suggestion? Write to us at info@oneworldnews.com