Lifestyle
Preparing for Competitive Exams? Top 5 Apps that will come handy!
Top 5 Apps that will help you to effectively prepare for Competitive Exams
---
Cracking any competitive exam needs a lot of practice. A lot of students every year prepare for some competitive exams such as SSC, UPSC, and many more. Those aspiring for the exam must have already started putting a lot of efforts like joining coaching class, purchasing a lot of books and other relevant things that will come handy while studying. Apart from all this, one can take a lot of advantage of today's era. We all are living in a digital world. In that case, one can opt for studying via online material. Not only are these feasible but also helps you to prepare for the exam anytime anywhere.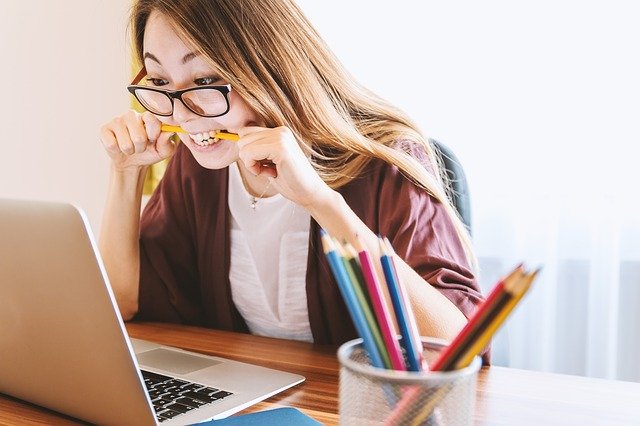 The best part is that you revisit the sessions if you missed something important. You can revise topics as per your convenience. To keep a check on your growth, you can take mock tests.  Here, we bring to you the top 5 best apps that will help you to prepare for competitive exams.
1. Grade up

The Gradeup app is free Exam preparation app for MBA Entrance Exams. The app also provides the material for different exams such as SSC CGL, MTS Hindi, and CHSL both in Hindi and English. It gives you daily GK updates and you can also practice their exclusive mock test papers.
Features
Solved Question Papers
Teachers and expert will clear your doubts
Get the study material free of cost
Get exam notification and GK Updates
2. OwnTV App
The app prepares you for SSC CHSL and SSC CGL. It also provides study material for SSC MTS, Constable and SI. The study material is free for all and there are more than 1100 test papers from which you can practice. There are short lecture videos. It gives you Current Affairs update on a regular basis. The best feature of this app is that you can get personalized doubt- clearing session   by just dropping a WhatsApp without any fees
Features
 Short Lecture Videos
More than 1100 question papers from where you can practice
Get exam notification
 Avail classes in less than Rupees 10
Track your growth and get constant reminders for the upcoming lectures
  Practice Test papers
Prepare subjects Topic wise
Read more: How to Score Good Marks in Maths in Class 10?
3. TestBook
It is also a wonderful option when it comes to preparing for several competitive exams such as SSC CGL and CHSL. Lecture videos are super easy to understand and you can practice as many as test papers you want.
Features
Easy to understand language and videos
Latest Current Affairs
Exclusive Test Papers
GK Quiz to grade up your knowledge
4. Unacadmey
If you are planning to prepare for UPSC, then a unacadmey app is for you. The app serves a brilliant content. From GK notes to Historic dates, one can get everything on the app.
Read more: Literacy VS Education: Are you really getting yourself educated?
Features
The content is free and you can access as much data you want
Different classes are given for different subjects
Everything has been explained in detail
Updated Current Affairs is a bonus
5. Prep Guru 
The app prepares students for different competitive exams. The main aim of the app is to make students to online tayari for 500+ competitive exams without your textbook.
 Features
Extensive practice app that has a bank of more than 2,50,000 well-explored questions in both the languages.
 Instant test and reports available online
Forums of Q&A and discussions
You can get 50 questions daily
Have a news story, an interesting write-up or simply a suggestion? Write to us at info@oneworldnews.in