Amrita Pritam is a feminist and revolutionary writer of 20th century
---
"Indian men are still used to the traditional role given to women; they want intelligent girls for the company but not to marry because they have yet to taste and relish the company of mature women."  These are the words of Amrita Pritam who was a feminist, poet, and author.
It is impossible for someone to be unfamiliar with the name Amrita Pritam. At least there is no appreciation for the honor. Her works have set her as a bright star in the sky of literature. A star whose light will illuminate so many generations. Her pen is an eyewitness of her time and she will now bear witness for centuries. Amrita Pritam, born on 31 August 1919 in Gujranwala, undivided India, is considered to be the first poetess of the Punjabi language. Written on the Indo-Pak partition, his long line 'Aaj ah heir shah nu tu kabra vichon bol' has become quite popular in both India and Pakistan.
Amrita Pritam, who wrote over a hundred books, worked in every genre of literature. Instance; Poetry, story, novel, essay, biography, memoir, Punjabi folk songs, and autobiography. However, Amrita Pritam, an exclusive Punjabi-Hindi writer who follows the writing tradition of Kirtul-n-Haider, a well-known writer of Urdu Adab, got an open society as opposed to a Muslim society bound in her customs like Muslim society, but she found the woman's life the same everywhere, in every community. Amrita Pritam's inner and outer confinement of a woman's life is visible to us in almost all novels and stories.
Read More: 10 Feminist Dialogues and scenes From FRIENDS that One Must Never Forget
How Amrita Pritam paved the way to modern-day feminism
In recent times, in the name of women discourse in Hindi literature, the way feminist writers and writers have written and written about the real problems of women, awakens the sexual juxtapose in us but does not stand us in their favour. In contrast, all the novels of Amrita Pritam are narratives about the return of dignity to a woman in society. In all his novels like 'Ek Thi Sara', 'Kutki Sadak', 'Unnchas Din', 'Pinjar' etc., spoke to the woman in a very discreet manner and gave her voice.
Amrita Pritam, an advocate of the economic, social freedom of a woman, openly talks about her conscience in her autobiography 'Rasidi Ticket. With her love and affection, the poet-lyricist Sahir confesses her love affair with Ludhianvi. Not only this, but they also do not hide the intimate relationship they had with the painter Imrose. At that time, when Hindustani society was not such an open society, it was a matter of realization for Amrita Pritam to write all this with utmost care.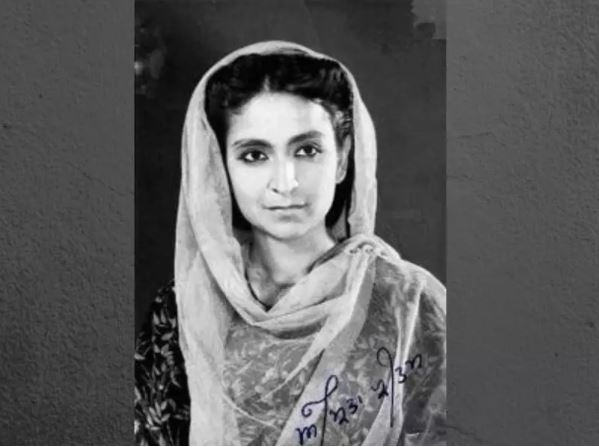 Neutral deliberation of partition
Amrita Pritam saw the partition of the country. She came to Delhi after Partition. This is the reason why the pain of partition that divides the nation's people in India and Pakistan is clearly visible in their admiration. Especially in the novel 'Pinjar'. The ideological beginning of the novel 'Pinjar', tells a complete story.
Amrita Pritam's novel 'Pinjar' is a story of the self-identification of a woman swinging between Pooro and Hamida's name. The plot of the novel 'Pinjar' begins in the year 1935, the year 1947 extends to the period of Indo-Pak partition. The process of tension in the Hindu-Muslim relations in the current era is not accidental, but this hostility, struggle used to go on par due to their petty interests among small groups among themselves. Which was directly related to economic reasons and not religion.
Amrita became the first Punjabi woman writer to move out of the shadows of the contemporary male writers and created her own niche in Punjabi literature. Not just a poet, she was indeed a revolution personified. She talks about the woman's body as an independent entity as well as a contested space by a man's love and the tradition's pressure to procreate. These revolutionary ideas and expressions made some contemporary critics describe her as a feminist much before feminism. She was a firebrand poet who would not mince any words just because of expectations from her gender.
Have a news story, an interesting write-up or simply a suggestion? Write to us at info@oneworldnews.com