Some questions are still a mystery: Allahabad High Court to deliver its verdict today
---
According to reports, the Allahabad High Court is expected to deliver its verdict on the Aarushi –Hemraj double murder case today at 2.30pm. Notably, the murders that took place nine – years ago still remained fresh in public memory not only because of the mystery but also because of the media attention that this case got.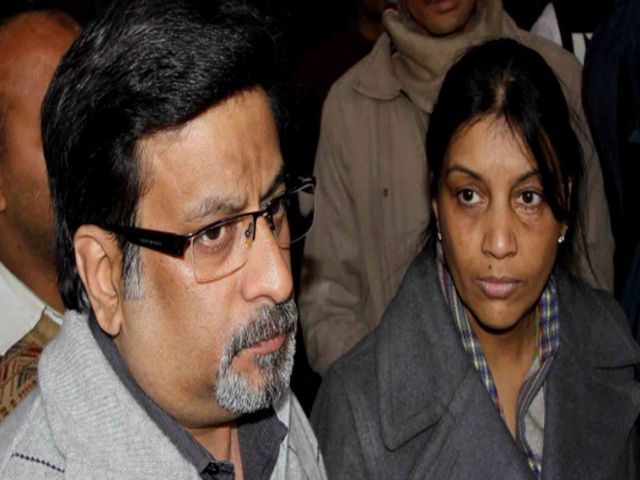 A lot was said about the case, but there are so many questions that are still not answered. The 14- year –Old Aarushi was found dead in her bedroom with her throat slit on May 16, 2008, the Talwar's servant who was missing then, was considered as the main suspect. However, he was later found dead on the terrace of Talwar's Noida Apartment.
Here are few important things you need to know about the case:
The Uttar Pradesh Police miserably failed during investigation, which led to loss of many clues
After ruling out the involvement of Family's servants, the police began probing Aarushi's parents as the Prime Suspects
The Police suspected that Rajesh Talwar killed two, after finding both of them in the compromising position. However, it wasn't proved.
The case was then transferred to CBI. They had a different angle to offer. They suspected Talwar's assistant Krishna along with two domestic servants –Rajkumar and Vijay.
But there was lack of solid circumstances and then, the case of handed over to a new team. It suggested closure of the case due to lack of evidences. Based on Nacro test, it named Rajesh Talwar the sole suspect but didn't charge him.
The parents were convicted and were sentenced to life imprisonment. The Talwar's have challenged the decision in Allahabad High Court.
Today, the court will give its Verdict at 2.30 Pm.
Have a news story, an interesting write-up or simply a suggestion? Write to us at info@oneworldnews.in