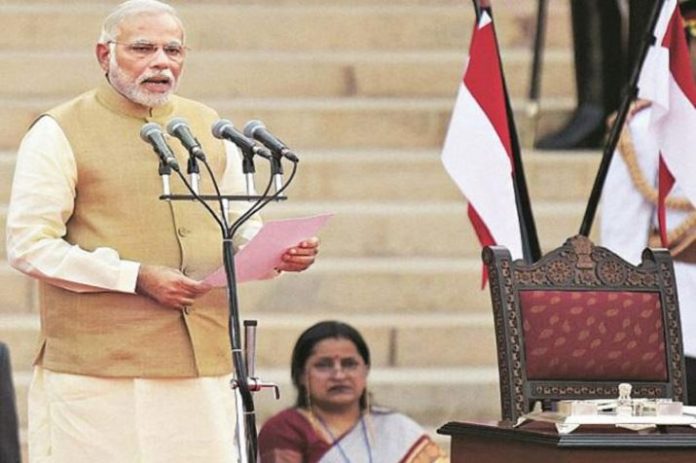 More than 7000 people are likely to attend the oath ceremony
---
Narendra Modi is all set to take his second oath as India's Prime Minister along with the new council of ministers in the National Capital today at 7 pm. This oath ceremony is bigger and brighter than the last one which saw 3500 people.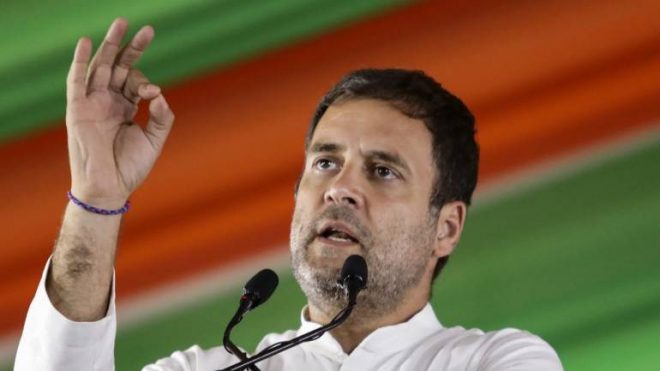 The Congress President Rahul Gandhi, his mother Sonia Gandhi and several other chief ministers from across India, film stars will witness the Indian President Ram Nath Kovind administer the oath of office and secrecy to Narendra Modi and other cabinet ministers in the Rashtrapati Bhavan.
Leaders of BIMTSEC will be present in the ceremony
About 7000 guests are expected to arrive at the oath ceremony including the leaders of BIMSTEC (Bay of Bengal Initiative for Multi-Sectoral Technical and Economic Cooperation) organization. President of Sri Lanka, Maithripala Sirisena, Nepal Prime Minister KP Sharma Oli, Bangladeshi President Abdul Hamid, President of Myanmar U Win Myint, Prime Minister of Bhutan Lotay Tshering who has already landed in New Delhi are expected to come. Grisada Boonrach, special envoy of Thailand will also be present at the ceremony.
West Bengal Chief Minister Mamta Banerjee who had earlier confirmed her presence denied attending the ceremony after BJP's allegation over the death of 54 party workers during the election campaign.
Shah Rukh Khan and Rahul Dravid are likely to witness the Oath Ceremony
Some other renowned persons like Bollywood star Shah Rukh Khan, Rahul Dravid, Anil Kumble, actor Rajnikanth, Kangana Ranaut, Sanjay Leela Bhansali, Karan Johar, PT Usha, and Harbhajan Singh have also received the invitation to attend the ceremony.
Senior personalities in BJP Rajnath Singh, Smriti Irani, Nitin Gadkari, Nirmala Sitharaman, Ravi Shankar Prasad, Dharmendra Pradhan, and Piyush Goyal will attract important portfolios in the ministry. All the allies of BJP in the NDA are may get a ministry each.
Read More- CWC might call another meeting in coming week over Rahul Gandhi's Resignation matter
Snipers will be positioned on the top of the buildings
Multi-layered security is arranged where more than 10,000 security personnel will be deployed for the night. Quick responses team and snipers will be placed on the top of the buildings where PM Modi is scheduled to visit.
Have a news story, an interesting write-up or simply a suggestion? Write to us at info@oneworldnews.in