Hot Topics
Akhilesh Yadav might not forge an alliance in the 2022 UP election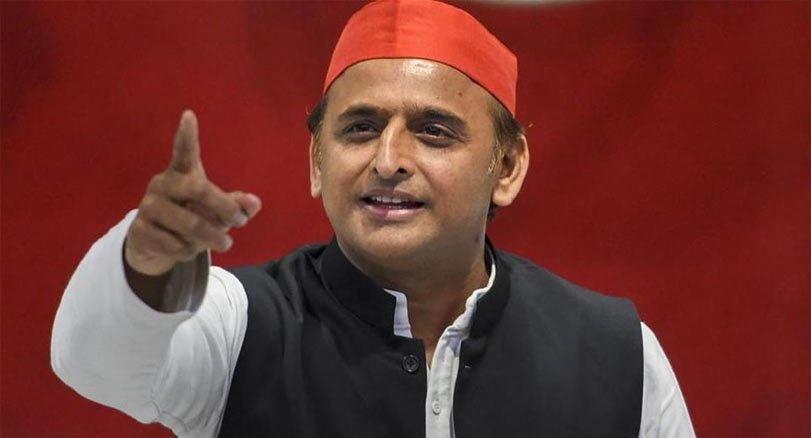 Learning from the Bihar elections, SP might go solo in the election
---
Samajwadi Party President Akhilesh Yadav clarified that his party is not going to form an alliance with any major party in the Uttar Pradesh Assembly Elections in 2022. Soon after the results of Bihar elections, he said that he might tie-up with smaller parties but won't forge an alliance with major parties.
Learning from the 2017 elections
Samajwadi Party had a very bad experience in 2017 elections when it forged an alliance with Congress. Similarly, its alliance with BSP in the general elections 2019 didn't work for the party. The party didn't only face a decreased number of seats in the elections but vote share also decreased on both occasions. Many SP leaders were not given tickets because Congress was fighting those seats in 2017. This decreased the number of seats for them, ultimately decrease the vote share as well. Some leaders who didn't get the ticket, rebelled against the party which resulted in the division of the party's vote bank.
2017 election numbers for SP
In the 2017 assembly polls in Uttar Pradesh, Congress was to be given 114 seats of the total 403 seats. Since an agreement was not reached, around 40 Samajwadi Party leaders contested on Congress tickets. Despite being in alliance, both the SP and Congress were not able to convince many of their leaders to vacate their seats. This resulted in Congress and SP fielding candidates against each other on 28 seats. It was referred to as a "friendly fight" that confused the people. After the results, it became evident that none of the party in the alliance was able to transfer its votes to each other's candidates where only one of them were fighting. This helped the rival BJP to strengthen its position.
Read more: Love Jihad Law: What is the fuss about anti-Love Jihad law
Past performances of SP in recent years
Samajwadi Party has been at a loss despite alliances with major parties since it came into power with a majority in 2012. The vote share of SP was 29.12 per cent in 2012 assembly elections. It decreased to 22.3 per cent in the 2014 Lok Sabha elections. In 2017 assembly election, it further declined to 21.8 per cent and finally, in the 2019 general elections, it dipped to the lowest 18.11 per cent.
Has the lesson been learnt from Bihar
The outcome of Bihar elections have indicated to the Samajwadi Party leaders that any pre-poll alliance in the state election only helps BJP as there is a division of votes and internal fighting. However, a post-poll alliance can be considered if the election results are in such a way.
There is a strong feeling within the party lines of Samajwadi Party that the contest is between SP and BJP in 2022 but, if they forge an alliance with BSP or Congress, the narrative would change and SP might lose some value. Also, after looking at the results in the last 3 elections (2 general and 1 assembly elections) SP believes that Congress and BSP are not able to transfer the votes of their parties to Samajwadi Party. Therefore, a conclusion is drawn that it is wise to go solo in the election.
Have a news story, an interesting write-up or simply a suggestion? Write to us at info@oneworldnews.com