SOCIAL NEWS
Adventure lovers, here are India's five most haunted places for adventure!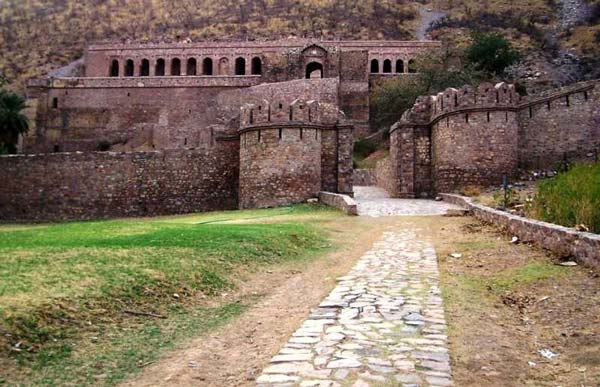 5 most haunted places in India
---
Believe it or not, there are more haunted places in India than you can ever count. If you pack your bags today and start visiting these places, you will take almost a month to visit them all. What's interesting is the reason that makes these places popular. If rumors are to be believed 'Ghosts' do exist, and some of these places have managed to remain haunted for years. While the subject of existence is a matter of argument, we bring you 5 allegedly haunted places in India.
5 most haunted places in India:
1. Bhangarh Fort, Rajasthan
Because of its extreme spookiness and the experience of visitors, Bhangarh fort has topped the chart of haunted places in India. Bhangarh is a village on the way from Jaipur to Alwar city in the Rajasthan, state of India. Today, Bhangarh is known for its ruins where nobody dares to stay after sunset, going to history we find that this town was established by Madho Singh, younger brother of king Akbar's general Maan Singh in 1631, but the city seems to be abandoned in a hurry after some centuries later.
Noises such as screaming, crying sound of ladies, bangles, are clearly heard in the rooms inside the Bhangarh fort. There is a small gate in the back side of this fort which remains dark. Many times, some people talking and a special smell is felt there. The pin drop silence of the haunted fort sometimes gets broken by an evil laugh and screams after sunset.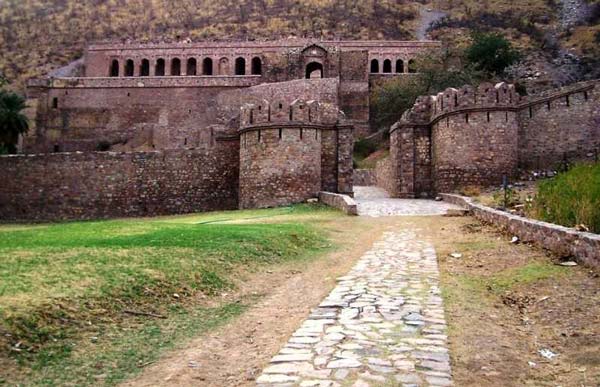 2. Dumas Beach, Gujarat
Second in this list is this scary beach which is known for its creepy atmosphere. Dumas Beach is an urban beach along the Arabian Sea located 21 km south-west of Surat City in Gujarat.. It is a popular tourist destination in south Gujarat. This beach is famous for two things- first, its black sand and secondly, it is one of the most haunted places in India. As per the reports, many people had been disappeared at the beach mysteriously and never come back. In the past, this place was used as "Hindu Burial Ground" and that is why this place has become a haunted place in Surat. The wind around this area is said to be full of spirits of dead people. As dark appears, scary giggle and laughter provide people a hair rising experience.
3. The National Library, Calcutta
Next to this list is an ancient library – National library that is situated in Belvedere state premise is one of the most haunted places in India. It is known for only two things – first, its rare collection of books, and secondly for its haunted incidents. Regular visitors reported some eerie incidents about this haunted place. Some have heard the sound of footsteps while others felt close breathing noise near them when they did not place the books at their right place. People believe it is the soul of governor's wife- Lady Metcalfe. She loved cleanliness and hated when somebody did not put things in the right place. If you like to visit haunted places, you will surely like to visit there sometime and check the truth behind it.
4. South Park Street Cemetery, Calcutta
While Lower circular road cemetery – one of the scariest cemeteries in India, south park cemetery is among the most haunted places in India. Being one of the oldest cemetery and a place where nature's beauty is bestowed, this place is a famous tourist spot in Calcutta.
This burial ground was constructed in 1767 and most of the graves are of British soldiers. This place is considered spooky but spirits do not annoy any visitor. There are only a few reports in favor of this place being haunted places in India. According to one of them, a group who went to take photographs saw a shadow in a white dress. Soon he got an asthma attack (Not being Asthmatic) while others fell ill.
5. Delhi cantonment
Delhi cant is a place where nature bestows its beauty. It is full of greenery and lush trees. Numerous spectators have seen the ghost of a lady in a white dress asking for lift. When some of them dared and stopped to give her the lift, she vanished. While others who did not stop their vehicle, found her running faster than the vehicle. This lady is supposed to be a hitchhiker killed in a car accident which took place on this road. Extreme fear of this place in heart of people living nearby makes it one of the most haunted places in India.
Have a news story, an interesting write-up or simply a suggestion? Write to us at
info@oneworldnews.in