ENTERTAINMENT
Top 5 Controversies That Kept Aamir Khan in headlines!
Aamir Khan aka Mr. Perfectionist
---
Happy Birthday Aamir Khan – Mr. Perfectionist of Bollywood Aamir Khan was born on March 14, 1965, and he is fondly known as Mr. Perfectionist. The actor looks so refreshing even at this age that he could easily give any young star a run for their money. Aamir Khan has his own sets of rules and he rigorously follows them. He is known for his film choices and he never fails to impress his audience. His films like PK and Dangal have set a benchmark in B-town. The actor always aims to keep a healthy distance from controversies but somehow he ends up landing up in one.
Here are 5 big Controversies of Aamir Khan that kept him in headlines
1. PK Poster
The infamous poster of Aamir holding a transistor to protect his modesty became a rage overnight. It garnered a lot of views on the internet. The Superstar had actually dropped his pants for PK poster. Unfortunately, it didn't go well with a lot of people. He was even dragged to court for his bold act. But the court had refused to intervene in the matters related to matters of Cinema and art.
2. Controversy about his illegitimate child Jaan
Aamir Khan landed up into a huge controversy after the rumors of his illegitimate relationship with a British Journalist Surfaced. A magazine went on to report that the actor has a child, Jaan, from this relationship. A picture of Aamir's alleged son also surfaced on the internet. It was reported that Aamir met the British Journalist on the sets of Ghulam. She got pregnant soon after, he asked her to abort the child. But Jessica decided to bring up the child alone in London.
3. Intolerance statement   
Aamir Khan's take on intolerance had sparked controversy all across the nation. He said that his wife Kiran Rao feels unsafe in the country and wants him to leave the country. His words created a hullabaloo in social media. The matter got intensified when few politicians slammed the actor for being so ungrateful towards his mother nation.  Following the chaos, Snapdeal refused to renew the contract with the actor.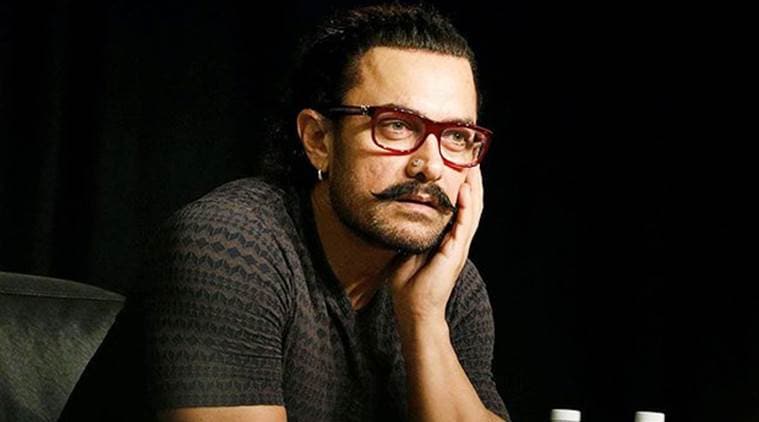 ---
(Aamir Khan)
4. War with SRK
Now, both actors share a cordial relationship. But a few years ago, the scenario was not the same. SRK and Aamir Khan were not on talking terms. Aamir Khan had named his dog Shahrukh and he had written, "Shahrukh his licking feet and I am feeding him biscuit now and then." He had clarified about the name but this was one of the major reasons for their cold war.
5. Brother Accusation
Aamir Khan Brother Faisal Khan, who was seen in Mela, accused him of keeping him as a captive. He stated that Aamir gave him medicines forcibly just to prove him mentally unstable. He said that he wanted the property of his father that's why he wanted to prove his brother mentally ill. The matter got ugly when Aamir's father was dragged into the court.
Have a news story, an interesting write-up or simply a suggestion? Write to us at info@oneworldnews.in