spiritual
8th day Navratri is dedicated to Goddess MahaGauri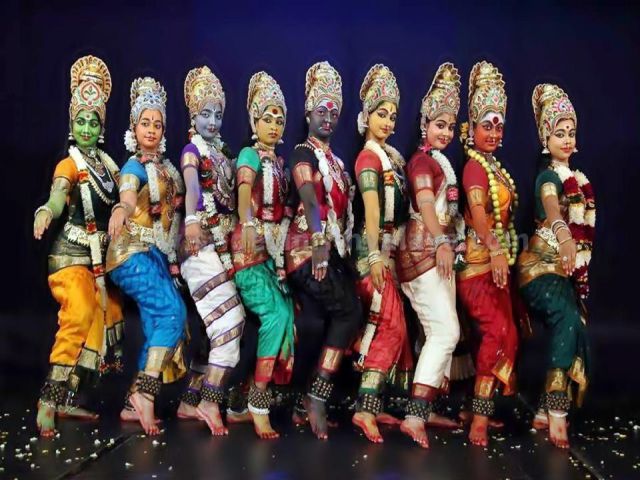 Devi Maa MahaGauri denotes Peace and Endurance
---
Maa MahaGauri is the eighth incarnation of Maa Durga and she is also known as Mata Parvati. This day of Navratri puja is also known as Maha Pooja during Navratri. Ashtami is basically dedicated to Goddess Parvati, who is the most beautiful and graceful Avatar of Goddess wearing a white sari.
Related : Chaitra Navratri Special: 9 Tricks to seek the blessings of Maa Durga
She is the wife of Lord Shiva. Her name 'Mahagauri' denotes, "Maha" means extreme or great and "Gauri" means white complexion and she has the extreme white complexion like moon, white pearl or snow. Goddess Mahagauri has other names also which are Shwetambardhara, Vrisharudha, Chaturbhuji, and Shambhavi.
It is believed that the planet Rahu is governed by Goddess Parvati. According to the Indian mythology, Mata Parvati wanted Lord Shiva as her husband, so she left all the comforts of the palace and started the tough penance in the forest.
While performing the severe penance for many years, Parvati's body turned into black color due to dust, soil, and leaves of trees. After watching her hard penance, Lord Shiva pleased and blessed her that he would marry her. Lord Shiva cleaned the Goddess Parvati with the sacred water of holy Ganga. Then all the dust, soil and dirt were washed away from the body of Goddess Parvati and she got the white complexion. Thus, Goddess Parvati is also known as Mahagauri.
Related : Chaitra Navratri: Seek the blessings of Maa Durga!
Goddess Mahagauri is depicted with four hands. She carries Trishul in one right hand and keeps the second right hand in Abhaya Mudra. She adorns Damaru in the one left hand and keeps the second left hand in Varada Mudra. To defend Devas from the cruel, Goddess Mahagauri destroyed the demons Shumbh and Nishumbh on this day.
The devotees should perform the 8th day of Navratri puja with devotion and pure mind, so that Devi Mahagauri fulfills all their desires. Devi MahaGauri vanish all the sins of previous births of the devotees and purifies their life. Devi Maa leads them to the path of truth and happiness.
Devotees should worship Goddess Maha Gauri with pure mind and chant the below mantras:-
Maa Mahagauri Mantra:-
श्वेते वृषेसमारूढा श्वेताम्बरधरा शुचिः।
महागौरी शुभं दद्यान्महादेव प्रमोददा॥
Shweta Vrishesamarudha Shwetambaradhara Shuchih।
Mahagauri Shubham Dadyanmahadeva Pramodada॥
The meaning of the Mantra:-
Like, White Goddess Mahagauri rides on Vrishaba, She is adorned with white colored ornaments. Wrapped in a white saree, the Goddess is a symbol of purity and peace.
Have a news story, an interesting write-up or simply a suggestion? Write to us at info@oneworldnews.in