Editor's Pick
Top 6 activities to Do in Goa for Couples that Go Beyond the Beach
Want to go beyond beaches: Here are 6 activities to do in Goa for couples!
---
What are the top things to do in Goa with a couple? You can lay in bed until late, enjoy a leisurely breakfast, and then go to the beach. Enjoy the sun until it sets in the Arabian Sea, then party all night. Rinse, then lather. Here are 6 activities to Do in Goa for couples.
This sums up most of the activities that couples in Goa do. Most of the time. You could also skip the checklist and try our list. These are the best things to do in Goa with a partner, and they don't involve the beach. In Goa all-inclusive Beaches, as well as holiday packages, are abundant and easily accessible. But, make sure to check for what's included and not included in the Goa tour package because the majority of them do not include drinks or water.
1. Enjoy Breakfast with the Dolphins
Top 6 activities that couples can do in Go and this one of them – Grab some sandwiches and a boat to hire on the beach so you can enjoy a romantic breakfast with your partner. You can also pack a six-pack. As a grown-up, who says beer can't be served for Breakfast? If you look hard enough, you will see dolphins swimming around.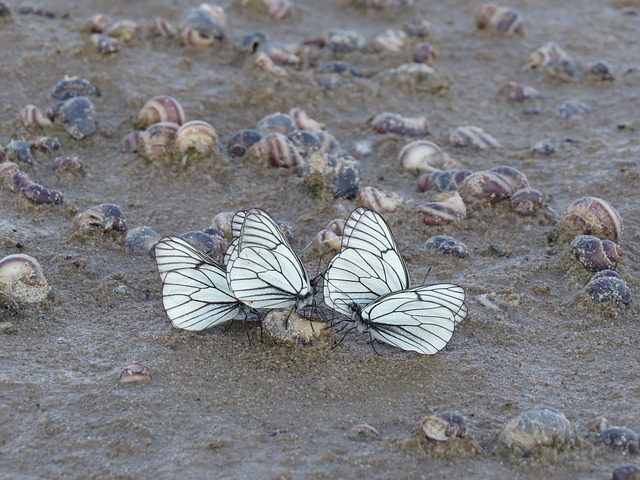 2. Private Party at Butterfly Island
The best thing to do in Goa with your partner is to go on a boat ride to Butterfly Island. For a late-night party, take a boat ride to Butterfly Island. The tiny island is located near the northern end of Palolem Beach, South Goa. It is only accessible by water. It's very romantic, private, and clean. Enjoy a steady supply of your favorite drinks and some delicious food, and enjoy the evening gazing at the stars together.
3. Cruise along the Chapora River
You can have your very own houseboat cruise! The Chapora River. You can book at any of the many cruise companies and choose from a day or overnight trip. This cruise is a great way to see Goa with your partner. You can take in the sights along the river, including fishers preparing the nets, sand draggers at work, and songs drifting from the paddy fields. There are also people doing their daily business in small villages that border the river.
Read more:-The 11 Best Romantic Places in Goa
4. Walk around in the Old Latin Quarters of Panjim
Goa is known for its stunning churches, which tourists often visit. What about visiting the quaint Fontainhas church, which is located in Panjim's Old Latin Quarter? Fontainhas, Panjim's historical center, is not on the tourist radar. It has kept its Old Portuguese influences. It is evident in the architecture of churches and buildings like St. Sebastian Chapel. Visit the 16th-century Church of Our Lady of Rosary, part of the UNESCO World Heritage site in Goa. Spending a whole day wandering through the Old Latin Quarters is one of the most romantic things you can do in Goa with a partner!
5. Visit the Usgalimal Rock Engravings Site
It sounds like a boring bore going off to check out an archaeological site. It will be amazing, we promise! It will be an adventure from the point you start to Sanguem, South Goa. Goa's green landscape, the little hamlets, and unexpected stops along the way (you'll do it! It will be well worth the drive. These petroglyphs, which date back to the Stone Age, are found on the banks of the Kushavati River. They were discovered in 1993. What's not to love about this great activity in Goa for couples?
6. Enjoy Cycling Tours
You can take a Goa cycling tour, which is a great choice for couples looking for activities that go beyond the beach. Many businesses offer these tours. You can choose from riding on an island or in the old Latin quarters of Panjim or even cycling through the state's many villages and towns. You will enjoy the slow pace, the intimacy, and the joy you experience when you discover something with your SO.
Liked this post?


Register at One World News to never miss out on videos, celeb interviews, and best reads.