JOYOUS NEWS
5 Serious Life Lessons that Sakht Launda aka Zakir Khan has taught our generation!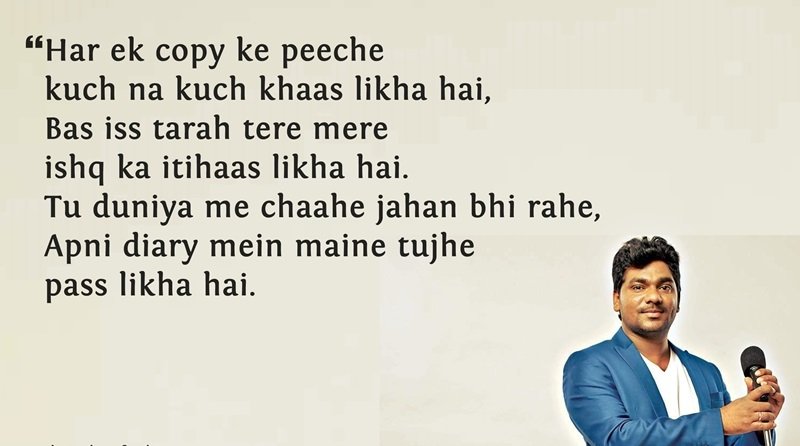 Zakir Khan's life lessons will make you believe in hard work 
---
Zakir Khan doesn't need an introduction now. He is a complete comedy package. Zakir is an Indian stand-up comedian, writer, and presenter. In 2012, he rose to popularity by winning Comedy Central's India's Best Stand Up Comedian competition. He has also been a part of a new comedy show, On Air with AIB.
Zakir Khan (stand-up comedian) is known for making us laugh till we cry. His jokes are real and one can easily relate to it and that's why people love him so much.  However, many of us do not know that Zakir is also a talented shayar. He wrote many Shayaris and poems too. Zakir hails from a small town and he is a college dropout too. But despite being not so successful in his education line Zakir has proved his worth as a comedian.
Here, are few life lessons taught by Zakir Khan that you should know!
1.No matter what religion you follow and which caste you belong to, your relationship with your loved ones is, as Zakir puts it, 'secular.' Discussing bhajans sung in the praise of Lord Krishna in the home of a Muslim, among other such scenarios, is a perfectly harmless exercise. Hopefully one day, we'll all reach the same level of compassion and understanding.
2.No matter what you wear or how you look, your mom will always love you and will be biased towards you. And that is good. Everyone needs a support system like moms. Mom's are the best!
Also Read: Birthday Special: 5 Soul Stirring Shayari's By Zakir Khan
3.People of all walks of life, irrespective of caste, creed, and color, eventually end up doing something good in their life. When you fail in an exam, it feels like the end of the world but 10 years down the line, it will not be a big deal. Failures are just a part of the path that we walk on.
4.There is no greater fear than telling your dad your marks; not even actually failing! With dads, there is always a distance maintained, for 'security reasons'!
5.As you grow old, you start becoming equal to your dad and as he rightly points out it is not about sour relationships but just two people who are like similar poles and will keep getting into tussles as the son grows old. He really understands the dad-son relationship.
These life lessons from his experience are not just hilarious but also encouraging, isn't?
Have a news story, an interesting write-up or simply a suggestion? Write to us at
info@oneworldnews.in