SOCIAL NEWS
5 Reasons why we need more women like Renuka Shahane
Renuka Shahane: A woman with the strong opinions
---
When we talk about strong women one name that always comes to my mind is Renuka Shahane.  She is a woman with a strong opinion. She speaks her mind and handles trollers like a boss. There is so much that we can learn from this strong -headed woman. She is not scared of power, position or money. She utterly believes in expressing views and opinions. It may hurt a few people, but the truth is always bitter, as they say. She is married to award-winning actor Ashutosh Rana and is a mother of two sons. She has a passion for writing, thanks to her mother.  Renuka's mother Shanta Gokhale was a journalist. Here are five reasons why we need more women like Renuka Shahane.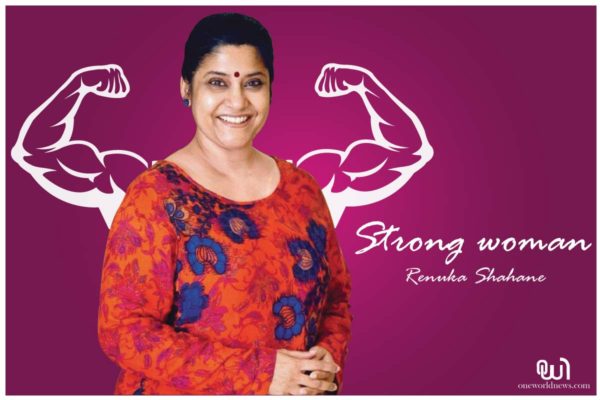 She always expresses her opinion. Be it Tanushree Dutta (the recent controversy), Ryan International School case, or even on Salman Khan( Chinkara Case) She always keeps her point across. A lot of people troll her for her strong opinions but that doesn't stop her. Here are 5 instances when she made a valid point, take look.
1. When She talked about Ganesh Virsharjan
She talked about how Safai Karamcharis are not treated with respect. A lot of us think cleanliness is someone's else job. It has to done by someone who is lesser than us in status. But this is not right. If we want our surroundings to be clean, then we should take our responsibilities too. She said that the best Safai Kaamgar should get a Padma Shri because they are doing is commendable.
2. She took a dig at fairness cream
They are spreading a wrong message in our society. Your skin color cannot decide your future, career or your achievements. Talking about it on  Facebook, she wrote, "Achievement is nothing to do with the color of body skin." So, stop watching regressive and moronic adds shown on TVand reality shows. Get a reality check.  She took a dig on her own fraternity.
3. She actually described Acche Din for Women
Keeping in mind the current situation of our country and the treatment women are getting she described Acche Din. Expressing her concern towards the women of India she wrote, " Acche din for women will come after we will die."
4. She stood up for Tanushree Dutta
A lot has been said and written about Tanushree Dutta after she gave an interview and accused Nana Patekar of sexually harassing her. In a long post on Facebook, she pinpointed some valid points. She said, "Its Tanushree who has been traumatized. She suffered and what about the males?  She talked about an uncomfortable touch. She said the real pride of a country or any state is in safeguarding their women.
5. There was nothing against Salman Khan
She made that clear in an interview. There was nothing against Salman Khan but she wants some changes to be done in the legal system. This is fair enough.  She said a court is a place where we expect justice. So, are we getting it? But she faced a lot of criticism from Salman's Fans. Some went on to call her a prostitute for which she filed a complaint.
All these things never affected her opinions.  Her opinions are sharp, bold and unbiased.
Have a news story, an interesting write-up or simply a suggestion? Write to us at INFO@ONEWORLDNEWS.COM