ENTERTAINMENT
5 Outstanding Indian Short films which can amuse you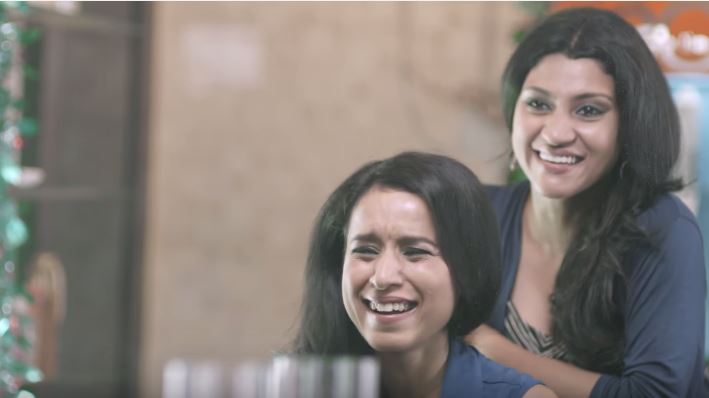 5 Outstanding Indian Short films that you can't afford to miss
---
With the popularity of the internet, short films are attracting huge audiences nowadays. YouTube has rightly served the budding filmmakers by providing a platform to showcase their talent and grasp a huge number of viewers. There are various short films which are nominated and has also get recognized for their work. Here are 5 outstanding Indian short films that you can't afford to miss, take a look.
Here are 5 outstanding Indian Short films which you can't afford to miss
1. That Day After Every day
That day after every day is directed by Anurag Kashyap starring Radhika Apte focuses on regular eve-teasing and molestation. Anurag Kashyap, in the film, has successfully portrayed the harsh realities of the modern world by keeping the viewers glued till the end.
2. Black mirror
Helmed by Adi Burman, the black mirror talks about an orphaned boy, Ranu who lost his parents in a bomb blast. The story showed the dark side of a metro city through his story while the protagonists roaming around in the city of Mumbai.
Read more: 10 Important Life Lessons Film Jab We Met Has Taught Us
3. Rastaa
The short film directed by Digvijay Chauhan is concerned about the story of two boys, both beggars in the street of Mumbai. The film narrates the incidents of the boys in the traffic signal, struggling for survival.
4. Bypass
The bypass is the most popular short film directed by Amit Kumar, starring Irfan Khan and Nawazuddin Siddiqui in the lead roles. The film released in 2003 when both the actors were struggling to make their mark in the industry.
The film was set in the arid region of Rajasthan. The film has no subtitles and dialogues but it only depends on the performances of the acclaimed actors with an efficient work in cinematography.
5. Nayantara's Necklace
The film Nayantara Necklace, directed by Jaydeep Sarkar is a wonderfully crafted story of friendship between two women from different backgrounds. It portrays the aspirations of middle-class women and takes its audience behind what is visible to the eyes. The rare detailing in the story and strong characterization told in the film is something that keeps the viewers engaged. The film stars Konkana Sen Sharma and Tilotama Shome in leading roles.
Have a news story, an interesting write-up or simply a suggestion? Write to us at info@oneworldnews.in