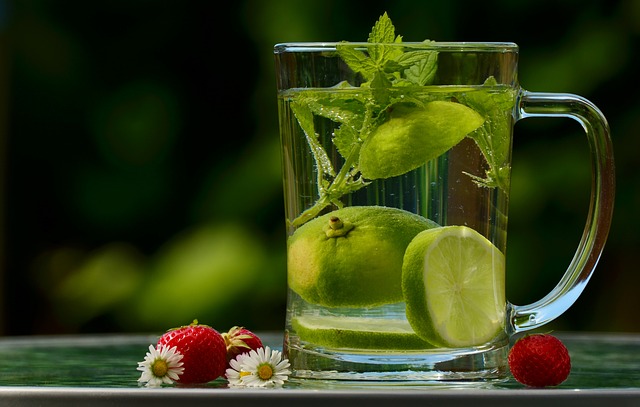 5 Easy Steps for Diwali Detox: What all should be included in your diet?
---
Festive season comes with a lot of positivity, happiness, family time, and loads of sweets. When it's Diwali saying No to sweets is next to impossible. You just can't resist temptation, no matter how strict diet you follow. Well, cheating during the festive season is okay! After all, it comes once in a year. Festive food is loaded with fats and sugar. It can cause indigestion and bloating so it is important to detox once Diwali is over. Here are 5 easy steps for Diwali Detox, take a look
1. Start your day with a glass of Lemon Water
Once Diwali is over you can start your day with lemon water. It will help in digestion as well as detoxification. Lemon water also prevents the breakout. You can also boil the water with lemons and keep sipping it throughout the day.
2. Steamed Sprouts will work like a magic
Right after Diwali, you can start having steamed sprouts. They have enormous body, skin and hair benefits.  Steaming sprouts help in easy digestion.  They are real wonder –food. The antioxidants present in them prevent corrosion of tissues and omega 3 fats promote glowing skin and hair. The best part of having sprouts is that they keep the body hydrated.
3. Green Tea- Do we need to even mention?
What's better than a cup of green tea to start your day? ( Flavour you can choose). It helps us in fighting disease and also helps our liver with digestion. Notably, it deeply hydrates that body and burns fat.
4. Welcome Beetroot!
After Diwali, the winter season also begins. In that case, you can add beetroot to your diet.  They are known to have antioxidants and liver supporting abilities.  Starting your day with a glass of beetroot juice can do wonders for your body.
Read more: DIY Recipe: Detox water for flat Belly
5. Honey, Baby Honey – It will come really handy
Honey is another important element that should be added to your routine. It will come really handy after Diwali. One of the most common problems faced by people after Diwali is constipation. Honey can help relieve this situation. In fact, regular intake of honey and lemon can keep the gastrointestinal tract clear forever after.
Have a news story, an interesting write-up or simply a suggestion? Write to us at info@oneworldnews.in