JOYOUS NEWS
3 Yummy and Healthy Midnight Snacks For Night Owls with Recipes
Yummy and Healthy Alternatives for the Late-Night craving!
---
We love to stay awake because of work or the reason that we have just fallen in love, food remains a constant challenge. You don't want to drag yourself to the kitchen, but you do want to gorge on to good and highly delicious food. Here is a list of three 3 yummy snack recipes for all the Night owls out there.
Watermelon Ice: These cubes can be treated to create fresh glasses of an energetic watermelon splash or as refreshers in other drinks too. Here's the process.
Related : Yummy Oreo Milkshake!
Ingredients
1 Large watermelon
Method
Cut watermelon into workable pieces. Remove the seeds and the rind. Put the watermelon in a blender or food processor. Pour the puree into ice cube trays and freeze.
Roasted Carrots: Have you ever thought to give boring carrots a new look and turn them into a snack for which everyone will crave? These carrots sticks can get spicier, tastier and amazingly appetizing.
Here's the recipe: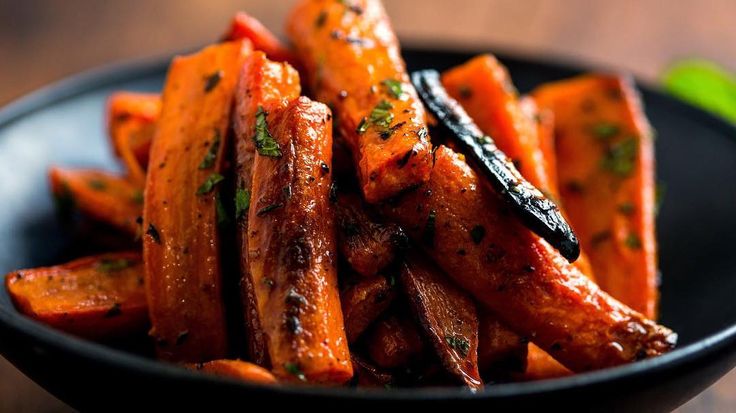 Related : Yummy Mushroom Pork Chops
Ingredients
• Carrots
• Fresh garlic
• Butter/olive oil
• Any seasoning you want!
Method
Cut carrots into little chunks. Use baby carrots and cut them into fourths. Put in much garlic and butter you want! I use a tablespoon of butter and a few squeezes of the squeezy fresh garlic. Garnish with your seasonings. Use Italian, parsley flakes, salt and pepper. Steam in the microwave for 5/6 minutes or bake on 350 for 30/40 minutes
Chatpati Boiled Potatoes
Potatoes are yummy and top everyone's "I-want-to-eat" list. Once you eat this, you'll never look at them, in the same way. Just boil them, toss the Lemon, Salt, Pepper, Chat masala and Garam masala over it, and mix it well.
Ingredients
• Baby Potatoes
• Lemon
• Salt
• Pepper
• Chat masala
• Garam masala
Method
Boil baby Potatoes. Cut them into the half. Put Lemon, Salt, Pepper, Chat masala and Garam masala over it, mix it well.
Have a news story, an interesting write-up or simply a suggestion? Write to us at info@oneworldnews.in