JOYOUS NEWS
3 most important tips to help you compare two-wheeler insurance online
How to compare two- wheeler insurance online?
---
You purchase a bike, you need to purchase an insurance policy for it. That is basic knowledge. If new bike owners are not aware of this, the bike dealers make them aware of it. For convenience, people tend to insure their bike from the dealer itself. The bike dealer usually has a tie-up with a bike insurance company or an agent. In this scenario, you do not have the freedom to choose your insurer, and in many cases the cover as well. You just have to go with what is suggested by the dealer. However, online bike insurance has changed the game.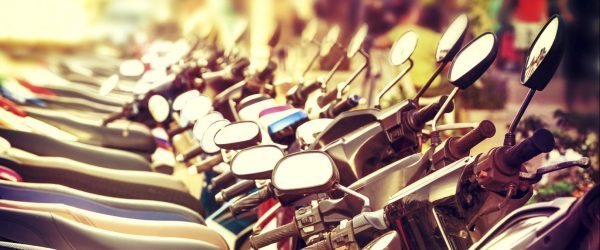 Now, you do not have to depend on a bike dealer or an agent for insurance. You can do it conveniently, quickly, and economically by going online. The best aspect of two-wheeler insurance online is that it makes it easy to compare bike insurance. When you compare bike insurance, you get to know what's on offer in the market and you are in a better position to choose. Read ahead to know three most important tips that will help you to compare and purchase two-wheeler insurance online.
1. Pick the cover first
You need to be sure of what you want to purchase. Otherwise, you will be in a confused state of mind throughout the two-wheeler insurance online comparison and purchase process. The cover and price for a basic third party two wheeler insurance policy is fixed by the Insurance Regulatory and Development Authority of India (IRDAI). Therefore, the prices and the cover for the third-party two-wheeler insurance are same across insurers.
You need a Comprehensive plan to avail an extensive cover. Different insurers have different inclusions and exclusions in their Comprehensive plan. Even the Add-on covers offered are slightly different. Some might even club the Add-ons with the Comprehensive plan or provide some other services free of cost along with the cover.
Analyze your requirements and then look out for a cover that can meet those requirements. For specific needs, you can look at Add-on covers such as Roadside Assistance, Pillion Rider cover, etc. You can shortlist a few insures that offer the kind of cover you are looking for and then move on to comparing the policies based on their price.
2. Calculate the price correctly
Nowadays, online insurers have incorporated the bike insurance calculator in their purchase journey itself. You can quickly key-in the details and get a bike insurance quote. You can then tweak the variable factors and see a direct change in the quote. This way, you can calculate the price correctly without losing out on your desired coverage. Get your bike's Insured Declared Value and No Claim Bonus (if applicable) right.
Read more: 10 Beautiful Quotes By Sandeep Maheshwari On Love, Life And Adulting
Another way to compare based on price is to visit a web aggregator website. However, do not simply go by numbers. A low-priced policy might not include your desired inclusions. Thus, be aware, and look for an insurer that offers the desired policy within your price range. By comparing based on cover and price, you will narrow down your choices. Then, it is about selecting an insurer that has the best service quotient.
3. Servicing matters
Insurance is not an over-the-counter product. Insurance is a financial back-up. It comes into the picture when you raise a claim. Thus, you need to analyze an insurer based on the services provided with respect to claims. Not just that, the entire insurance experience has to be customer-friendly. You can checkout online reviews of the insurer to get an idea about their service quotient. Compare bike insurers based on the services offered by them and you shall breathe easy when it comes to their claim settlement process.
Keep the above-mentioned points in mind while buying or renewing your bike insurance process and stay insured
Have a news story, an interesting write-up or simply a suggestion? Write to us at
info@oneworldnews.in