Hot Topics
Efficacy of the 3 COVID-19 vaccines authorized in India
Before getting vaccinated on May 1st, you should know about the efficacies of the 3 COVID-19 vaccines approved in India
---
Starting May 1st anyone above the age 0f 18 will be able to get vaccinated in India. Currently, India has approved 3 Covid-19 vaccines. The three vaccines are Covaxin, Covishield and Sputnik V. Covaxin has been developed by Bharat Biotech and is being locally manufactured. Covishield is also being manufactured locally by the Serum Institute of India and was developed by Oxford-AstraZeneca. And the recently authorised vaccine Sputnik V was developed by Moscow's Gamaleya Institute and initially will be imported and in the coming months, its production will be started by Dr Reddy's Laboratories.
What is Efficacy
The term is being thrown around a lot these days. But do we actually know what it means? Let's find out.
To understand the efficacy, we need to have some knowledge about randomised controlled trials. randomised controlled trials or RCTs is a type of research design where two groups of participants are made. One of the two groups is given the actual vaccine and the other is given a placebo – a neutral, unharmful substance that is not a vaccine. The group that is given a placebo is called the control group,
It is taken care that the environment is similar for both the groups. Once the experiment or study is concluded the results are compared. If the experimental group has an outcome that is significantly better than the control group, the vaccine is said to be efficacious.
Interpretation of Efficacy
The efficacy of Covid-19 vaccines is mentioned in percentages. The percentages are calculated through a particular process which we will break down below.
A vaccine with 95% efficacy tells us that if 1% of the participants in the control group developed symptoms of the virus, only 0.05 per cent of the participants in the experimental group will develop symptoms.
3) Vaccine efficacy of 50% roughly means you have a 50% reduced risk of becoming sick compared to an otherwise similar unvaccinated person. Or you have a 50% chance of becoming sick given that you were exposed to enough infectious virus to make an unvaccinated person sick.

— Natalie E. Dean, PhD (@nataliexdean) September 28, 2020
In simpler words and numbers, if 100 out 1000 unvaccinated people develop symptoms only 5 of the 1000 vaccinated people will develop symptoms. The formula to calculate the efficacy of the vaccine is 100 x [1 – (attack rate in the experimental group divided by attack rate in the control group)]. In our case, it would be 100 x [1 – (5/100)] = 95%.
Read More: What is Meritocracy? How Meritocracy Worsens Inequality?
Efficacy of Indian Covid-19 Vaccines
Based on the first clinical trial results, Covishield, produced by the Serum Institute of India, had an efficacy of 90% at preventing symptomatic Covid-19 cases after two doses as per the prescribed schedule. But later the efficacy was lowered to 76% and the recommendation gap between the two doses has been increased to six-eight weeks from four.
COVAXIN® demonstrated overall clinical efficacy of 78% and efficacy of 100% against severe COVID-19 disease in phase 3 efficacy analysis.#Phase3 #VaccineEfficacy #Covaxin@DrKrishnaElla @SuchitraElla pic.twitter.com/zRnSgLzmMb

— BharatBiotech (@BharatBiotech) April 21, 2021
The Covaxin had an efficacy of 81 per cent but as per the third phase trials, its clinical efficacy stands at 78%. And the Sputnik V vaccine is said to be 91.6% efficacious. The efficacy of Sputnik V vaccine is the third-best currently, with Pfizer-BioNTech and Moderna ahead.
BREAKING: #SputnikV study shows that there are significantly more deaths following vaccination with Pfizer than with AstraZeneca vaccine per 1mn administered doses, based on official publicly available data by 13 international health regulators. pic.twitter.com/2oP84Fgyxx

— Sputnik V (@sputnikvaccine) April 23, 2021
The 76% efficacy may be comparatively lower, but it is very good considering the short amount of time in which these Covid-19 vaccines were manufactured. And it also will make sure that the majority of the people will be safe after taking the vaccine.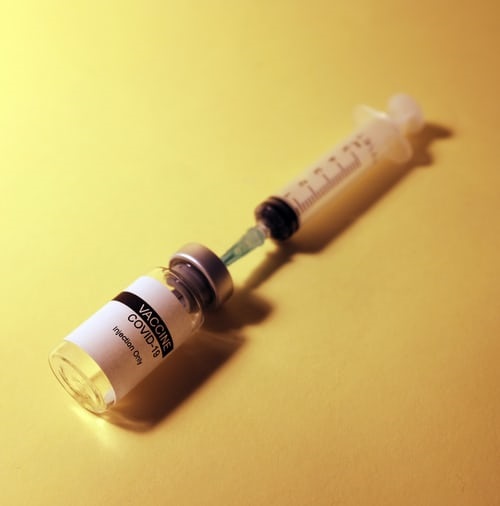 What about the 'Indian Strain'
Anurag Agrawal, the Director of the Institute of Genomics and Integrative Biology (IGIB) has said that both, Covaxin and Covishield vaccines ensured that the 'double mutant' or 'Indian strain' had milder infections. Another study by the Centre for Cellular and Molecular Biology (CCMB) in Hyderabad confirmed the claims.
"Initial positive neutralisation studies of B.1.617, with both post-Covaxin or Covishield sera, are correlatable with milder disease during post-vaccination breakthrough infections. This is a positive while we get quantitative data for better understanding of infection protection," he said via a tweet.
In conclusion, it is best to take the Covid-19 vaccines as soon as you can. They are proven to by scientists to help reduce the number of actual cases and the ones who do contract the virus face milder infections and symptoms.
Have a news story, an interesting write-up or simply a suggestion? Write to us at info@oneworldnews.com