SOCIAL NEWS
120th birth anniversary of Netaji Subash Chandra Bose
Here are few facts about Netaji Subash Chandra Bose
---
On the 120thbirth anniversary of Netaji Subash Chandra Bose, Prime Minister Narendra Modi paid him tribute and he also made some more files related to him available on the internet. Prime Minister Narendra Modi tweeted and informed that files related to Subash Chandra Bose are available on netajipapers.gov.in.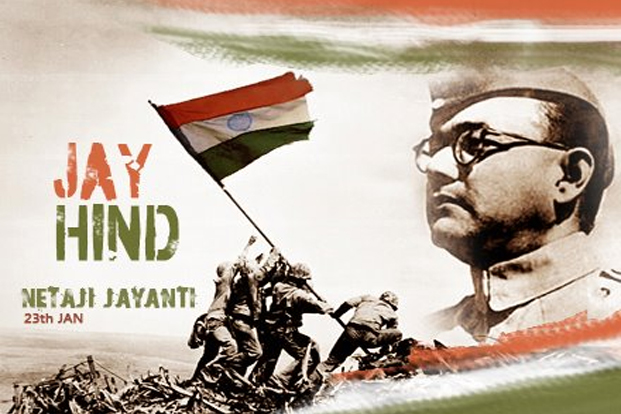 Here is what he tweeted:
I salute Netaji Subhas Chandra Bose on his birth anniversary. His valour played a major role in freeing India from colonialism.

— Narendra Modi (@narendramodi) January 23, 2017

Related : Mamta Banerjee Paid Tribute To Netaji Subash Chandra Bose!
Notably, 100 files were also put in Public domain last year by the Prime Minister, on the occasion of 119th anniversary of Netaji.
Meanwhile, West Bengal Chief Minister Mamta Banerjee also paid her tributes to Netaji on Twitter.
On the occasion of his 120th birth anniversary, here are few facts about him that you should know:
He was the ninth child in the family of 14 children. Due to this Bose always craved for personal attention. He was an introvert child, who always craved more love and care.
In his early twenties, he was exposed to the literature and teachings of Swami Vivekananda which led to his spiritual awakening
Netaji Subash Chandra Bose was keen learner. Hi initial education in Anglo Missionary School gave him an edge over of others in terms of command over English language.
Netaji's selfless image helped him to become the leader of masses in 1930. He was a top leader of Indian National Congress, but due to his different ideology he left the Congress Party.
There are a lot controversies on Netaji's marriage and death. His marriage to Emilie Schenkl and their having a child is still disputed. It is said that Schenkl was a stenographer who was helping Netaji on a book. It was the time when they started dating. They have a daughter who currently resides in Germany.
Netaji Subash Chandra Bose – Unfinished Autobiography
He was indeed an influential leader. He had a huge fan following. Notably, he penned down his autobiography by the title "The Indian Pilgrim' which he started writing in year 1937 but remains unfinished.
Notably, after the request of his family members to make his files public, the Indian government has declassified many files related to him on the net.
Have a news story, an interesting write-up or simply a suggestion? Write to us at
info@oneworldnews.in