Best Romantic Places In Goa where you can enjoy with your BAE
---
We can help you find the most romantic places in Goa and plan some quality time on the beaches of Goa with friends and family.
Fontainhas – Panjim 
One of the most romantic places in Goa is the Old-fashioned Quarter. Take a walk through Asia's only Latin Quarter with your beloved one. You will find charming boutiques and bakeries along the narrow streets lined with historic houses. Its surreal beauty fulfils the desires of an ideal honeymoon. There is a myriad of options of a custom goa honeymoon package for couples and their guests, they will surely take advantage of a trip that will leave unforgettable memories.
Dudhsagar Waterfalls
Dudhsagar, which means "sea of milk," is a white water cascade that descends to the top of the highest mountain between Karnataka (Goa) and Karnataka. It is breathtaking and inspiring. This makes one realize that nature has many more powerful forces than artificial ones. Although they are most beautiful during the monsoon season and are very popular all year, the falls are stunning.
Aguada Fort
Fort Aguada, a fort built in 1612 on Sinquerim beach, Goa. Aguada, a Portuguese term that means "Watering Place," was created by the Portuguese rulers to provide fresh water supply for the ships in the Arabian Sea. It will bring back scenes from many Bollywood movies as you walk into the Fort's gates. Cool wind, roaring waves, and the sea breeze is blowing through your hair as you gaze at the rising sun in the Arabian Sea. Fort Aguada offers a wonderful treat for the eyes.
Charao – Island
It would be best if you visited the charming and magical Charao Island on the Mandovi River. This island, surrounded by lush mangrove vegetation and home to rare and beautiful bird species, is part of Salim Ali Bird Sanctuary and it is yet another one of the most romantic places in India. This island is a great place for couples to relax, take romantic forest walks, see birds, or explore old Portuguese hamlets.
Read more:- Working with a Female Boss? Is it difficult, let's debunk some myths
Chapora Fort
This Fort overlooks Chapora River and is another popular tourist destination. Because a blockbuster Bollywood movie was filmed here in 2001, the Fort is known as "Dil Chahta Hai" Fort. Since then, the Fort has been a huge attraction for youth. This Fort was constructed for strategic location and defence purposes. It also served as an area of conflict between the Marathas, who fought to control it. To enjoy the beautiful views and better weather, it is best to visit the Fort at night.
Agonda – Beach
Next on the list of romantic places in Goa is – Agonda Beach is a serene beach that has been voted among the top beaches in Goa. This stretch of three kilometres is perfect for couples looking to make passionate memories. You can take walks on the beach, stargaze or grab a bite at one of the nearby restaurants. Agonda, which is located in South Goa, is known for its beauty and serenity. It is a quiet, clean beach and the home of endangered Olive Ridley turtles.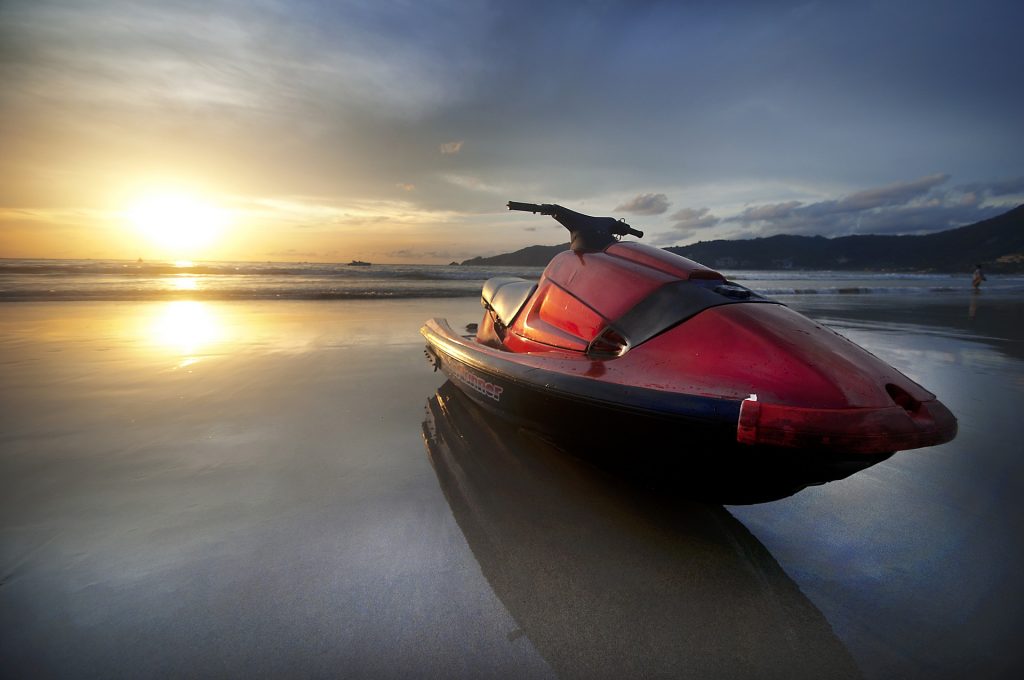 Arambol Beach
This beach is serene and beautiful. It has a boho feel that is not found on any other Goa beaches. For those who seek solitude, it is a great place to be alone. It is relatively undeveloped compared to other beaches in the North. It extends over 16km and has two beaches. It is located in Goa's northernmost region. Harmal Beach is the main beach.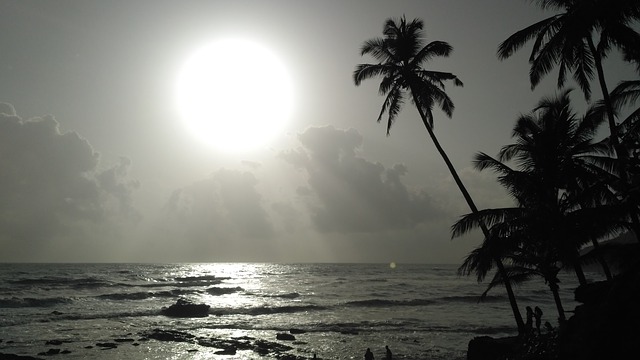 Vagator Beach
Vagator Beach can be found 22 kilometres from Panaji, the capital. Because it is an undiscovered destination, Vagator Beach is one of the most tranquil beaches in Goa. It remains peaceful and clean. The crescent-shaped beach is made up of golden sand and sparkling water. It can be divided into two sections: North Vagator Beach, or the Big Beach, and Ozran Beach, or the Little Beach. Vagator is the perfect place for a relaxing vacation. It offers everything from luxury hotels to adventure sports and even partying. There are many places to stay on the beach, including shacks and restaurants that provide local seafood dishes. When you visit Vagator beach, make sure to visit Antares and Thalassa. They offer the best sunset views and delicious food. This is the beach you want to see if you are looking for the best beaches in Goa. You will be amazed by its stunning sunset.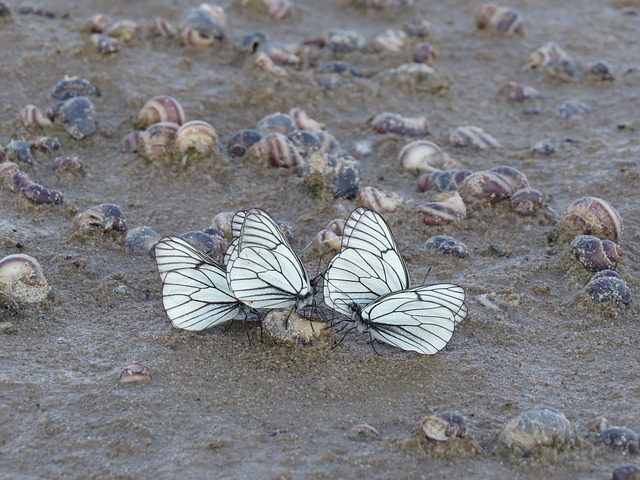 Butterfly Beach
Butterfly Beach, as the name implies, is a beach full of butterflies. It is a lovely beach. It is on the top of our list when it comes to romantic places in Goethe beach is an ideal place to relax and is not well-known. You might be able to see redfish, sea cucumbers, and sea urchins early in the morning if you're lucky. It is not uncommon to see dolphins performing acrobats in this area.
Bogmalo Beach
These beaches are amazing and worth the effort. Each one has its charm. Bogmalo sunset is a must-see. It is located near the airport and has an easy-access location. You can grab a quick bite to eat before you board your plane at one of the popular shacks.
Varca Beach
This is South Goa's most beautiful beach. It has stunning black lava rocks, serene scenery, and incredible greenery. You'll see many wooden fishing boats lining up on the beach. You can find many luxury homes and lodgings for a wonderful vacation experience. Varca also has many bars, restaurants, and clubs. It is one of the most popular beaches in South Goa.
Liked this post?


Register at One World News to never miss out on videos, celeb interviews, and best reads.