Lifestyle
Top 10 Nutritious Food to stay warm during winter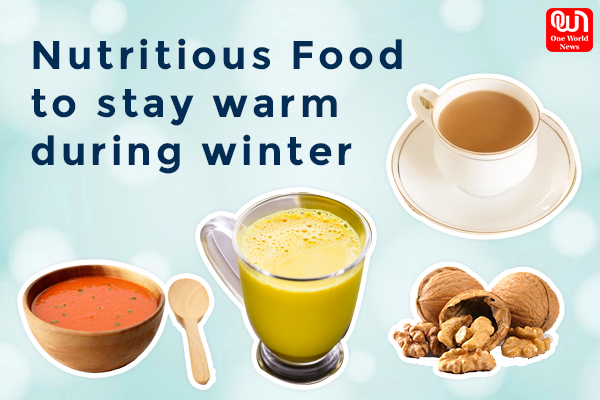 Top 10 Nutritious Food that can keep you warm during the winter season
---
The temperature has taken a dip and entire North India is shivering. Cold waves are making people's morning harder. In that case, it is important to pick your meals wisely. The food you affects your body temperature. Here are 10 nutritious food that can help to stay warm during the winter season. These foods will keep you going, take a look:
1. Always keep a hot cup of Ginger Tea handy
It is the best thing to treat yourself in the winter season. It will make you feel warm inside on a cold day. It is good for digestive health and can also stimulate thermogenesis.
2. Sweety – Sweety – Sweet Potato
Sweet potatoes need more energy to move through digestion because it is a root vegetable. Since it takes time to digest, it raises the body temperature. You should include it in your diet.
Read more: DIY: How men can use moisturizer effectively
3. Eat Oats
Oats will not only keep you warm but will also make you full the entire day. It is a great source of whole grains & fiber. To beat the cold outside, eat oats at breakfast.
4. Coffee should be at the top of your list
One of the main benefits of having coffee is Caffeine. Caffeine increases your metabolism and that leads to rising body temperature.
5. Hot Chocolate
Hot cocoa is a savior in the winter season. Adding a little dark chocolate to your diet could be a great health booster.
6. Tomato Soup
What's better than a hot bowl of tomato soup? It's healthy and will also keep you warm.
7. Turmeric Milk
It will not only keep you warm but will also soothe cold and cough. You can take it every day before going to sleep
8. Avocado
Beauty bhi, health bhi. You can oven roast it to make it creamier. It has nutrients and comes handy when you feel hungry while working.
9. Pumpkin Soup
If you are lacking Vitamin A, then Pumpkin will do all good for you. A bowl of soup will keep you warm and it will keep you healthy too.
10. Walnuts
They are good at any time of the year so you can have them. The superfood is healthy and will keep you warm throughout the day.
Have a news story, an interesting write-up or simply a suggestion? Write to us at info@oneworldnews.com