From Hillary Clinton to boasting about his own IQ level, Donald Trump has stunned people all around the world through his insensitive yet funny quotes.
Here are 10 of the most disgraceful quotes by Republican Party nominee:
1. I've said if Ivanka weren't my daughter, perhaps I'd be dating her.
2. I have never seen a thin person drinking Diet Coke.
3. My IQ is one of the highest- and you all know it! Please don't feel so stupid it insecure; it's not your fault.
4. The beauty of me is that I'm very rich.
5. It's freezing and snowing in New York, we need global warming.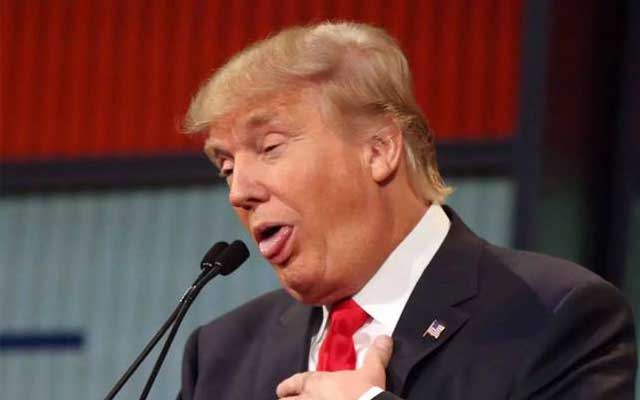 Donald Trump
6. An 'extremely credible source' has called my office and told me that Barack Obama's birth certificate is a fraud.
7. Arians Huffington is unattractive, both inside and out. I fully understand why her former husband left her for a man- he made a good decision.
8. I am calling for a total and complete shutdown of Muslims entering the United States.
9. I have so many fabulous friends who happen to be gay, but I am a traditionalist.
10. Sorry there is no STAR on the stage tonight!
Donald Trump tweeted on the Democratic debate
Have a news story, an interesting write-up or simply a suggestion? Write to us at
info@oneworldnews.in