JOYOUS NEWS
10 innovative things you can do with your empty beer bottles!
No, empty beer bottles are not waste! Think twice before dumping them!
---
Alcohol is an immediate stress buster and we all agree with it.  Though each one of us is very well aware of its consequences, still people like to have it on different occasions.  It's  exciting to start a day when you already know that it gonna be end with beer!  But what after party?  You have to deal with hangover stage and empty beer bottles.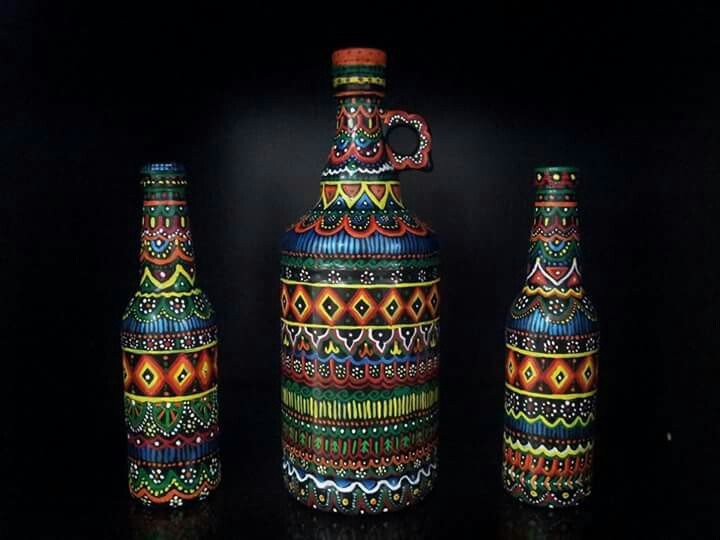 Looking for ideas? Here are 10 easy, effortless ways to avoid dumping your bin with those empty beer bottles and to re-purpose them to make them look like a piece of art:
1. Cut them into Glasses: Cut your beer bottles carefully and have those perfect party glasses for free! It will surely gonna look stylish.
 2. Lights: The most beautiful thing you can do with your empty beer bottles. Just clean the beer bottles and put in some Christmas or rice lights inside, and you are done! This can be a great option for a contemporary looking bedside lamp.
3. Planters: Just cut the bottles, smoothen the ends, and grow small plants in them. You can practically place them anywhere as they take very little space and look beautiful too. Every morning it will give you refreshing feeling.
4. Bracelet holder: Organise all your bracelets and watches by placing a beer bottle in your closet and putting them around the bottle. Cool, right? It will look organized and nothing will displace from its place.
5. Light series: Instead of bulb covers, use beer bottles to hang around in your backyard and make it your favorite hangout place in the house.
6. Wrapped bottles: Just wrap around your beer bottles with yarn or wool and make them look like a work of art. Nobody needs to know that they cost you nothing! It will perfect showpiece that you can place anywhere at your house.
Also Read: Décor Secrets For Festival Season That No One Will Tell You
7. Candles: Just cut the beer bottles, add hot wax and a thread flick, and you are sorted. Who does not like coming back home to the smell of scented candles? It will help you to relax.
8. Lamps: Ditch the boring wooden lamp and make one from your favorite beer bottle. This way, you will have an original piece just by your bedside.
9. Wall decorations: Lighten up your room's boring wall by installing beer bottles in experimental patterns. There is surely an artist in you; let it out with this easy trick.
10.  Chandeliers:  To lighten up the house and your day, this is all you need. Insert light bulbs in beer bottles and arrange them in a chandelier setting. You are going to love this for sure!
Have a news story, an interesting write-up or simply a suggestion? Write to us at info@oneworldnews.in