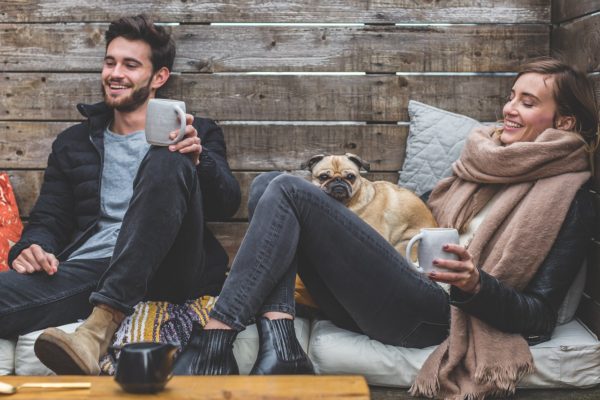 10 Good Reasons to date a Psychologist:  Are you ready? 
---
The moment when someone says he or she is a psychologist, we start forming different opinions about them. Well, they are normal people with normal feelings. They do not read faces or minds. Also, they don't keep assessing people around them -" Bus Yahi kaam nhi hai unke pass."  Well, they do fall in love and when they do, they fall hard. Of course, they take their time and analysis the person. Here are 10 good reasons to date a psychologist.
They will keep the spark alive of your relationship. Love is different for different people. Beauty is in the eye of the beholder, as they say. But Psychologist appeals to pretty much everyone when it comes to romantic relationships.
Date a Psychologist – Here is why? 
1. Interesting Conversations
Dating a psychologist means never getting bored. She will always start an interesting conversation and will keep you engrossed. She is a pro when it comes to keeping her baby hooked to her. You can sit with her for long hours discussing random things. Chai, bae, and interesting discussions. What else you need for a perfect love life?
2.  They can give great advice
They are trained to understand the human brain. She/ he can give you some best advice ever when it comes to love and relationship. They will connect with you better. They are usually great listeners which makes them a great partner. After all, listening is a key to any successful relationship.
3. They are trustworthy
Keeping things confidential is a part of their profession. So, you can always trust him or her. They are good at keeping secrets and you can easily trust them.
4. They are focused and know themselves
During their lectures and coursework, they are trained to understand the human brain. As we know charity begins at home so they start understanding themselves. They are usually clear about themselves and keep things clear without any fuss.
5. They love helping others
Psychology isn't an easy subject. Tons of science and logic is associated with it. People who decide to go to psychology genuinely wants to help others. They are very benevolent human beings. Can you imagine that if they care so much about the people they hardly know, how much they will care about you?
Read more: Why Romancing With Writer Is A Good Idea?
6. You can get counseling anytime
Yes, whenever you feel low or feel directionless in life. Your bae is always there. Your counseling session is just a call away. You can call him or her for a counseling session. It's Cool, right?
7. They are a pro when it comes to keeping stress at bay
Another benefit of dating a psychologist. They can handle the high-stress situation with utmost ease. When things get tough, they handle it like a pro. They do not easily lose their cool. That's someone you want by your side, preferably in a romantic way.
8. If you are sapiosexual, then date a psychologist
If intelligence turns you on, then dating a psychologist is the best option. It is easy to fall for someone who is both interesting and intelligent and a psychologist ticks off both the boxes
9.  You will get to know your personality type – Woh bhi bilkul free, free, free
Yes, they will tell you about your personality type. This will help you to make the correct choices and also will help you understand your behaviour better.
10.  They can adapt
They are good adapters. They know how to adjust to a situation. They not only adjust according to situations at the workplace, but they also adjust themselves in different life situations too.
Have a news story, an interesting write-up or simply a suggestion? Write to us at
info@oneworldnews.in