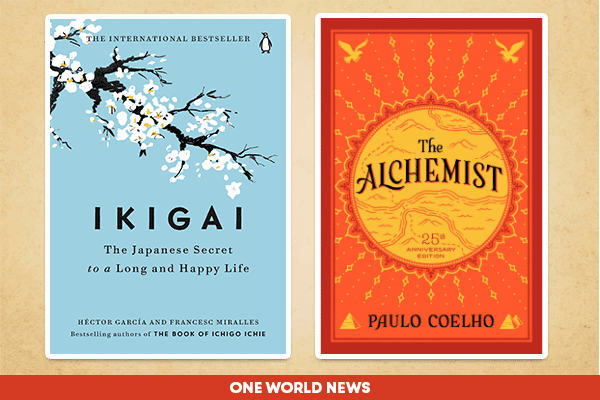 Why you should read these books for Mental Health in the Month of December?
---
Mental health has long been seen through stereotypes and taboos in the world. Here are some thought-provoking books for metal health by authors that help us explore humanity in mental health fiction.
Here are the 10 books for mental health that are a must-read:
1. Think Like a Monk by Jay Shetty:
The book has gone viral in the self-care world, and it's no surprise, it's largely a masterpiece! In its book, Jay Shetty explains how to overcome negative thoughts and habits. It's about accessing the calm and relaxing vibes we all have within us, which we often forget when we're under stress.
2. Em and the Big Hoom by Jerry Pinto:
Jerry Pinto's debut novel is about a woman with bipolar disorder and her family, as their life rests in a small flat in 20th-century Bombay. Pinto's honest and humorous story makes it relatable for anyone who's ever had a dispute with their parents. The book is told from a caregiver's point of view, the book will take the reader through a spectrum of emotions and leave with empathy for people living with mental health illnesses and for caregivers.
3. Ikigai: The Japanese Secret to a Long and Happy Life by Héctor García and Francesc Miralles:
The book provides a great place to start people's journey to understand and adopt the Japanese idea of Ikigai. While much of Japan leads a simple, healthy life, with good food and plenty of time outside, the authors suggest that Ikigai has a profound effect on their lives. The goal of the book is to capture and share the ideas behind Ikigai and to teach how adopting its principles can one lead to a "long and joyful journey through life."
4. I have never been Unhappier by Shaheen Bhatt:
The memoir of the first-time author and mental health advocate Shaheen Bhatt is a very quick read. She effortlessly juxtaposes the puzzle of being privileged and growing up with depression. This wonderful candid book talks about the unpredictability of mental health in the most realistic way possible. Anyone who wants a moving personal account and an honest outlook on mental health can start with this gem.
5. "A Book of Light: When a Loved One Has a Different Mind" by Jerry Pinto:
As the name suggests "A Book of Light" throws light on subjects that usually remain untouched. This is a collection of 13 real-life accounts from caregivers who supported family members with mental health illnesses. The accounts are raw and honest and will resonate with anyone who has had a similar experience and has come out stronger on the other side.
6. The Bell Jar by Sylvia Plath:
Sylvia Plath masterfully draws the reader into Esther's breakdown with such intensity that Esther's insanity becomes completely real and even rational, as probable and accessible an experience as going to the movies.
7.  The Alchemist by Paulo Coelho:
It follows a true story of how Coelho ran the Camino de Santiago in Spain as part of the Catholic sect's initiation process. Like many books written about people taking long walks, the story is a mixture of the aspects of travel and the physical and mental challenges that come with the process of self-discovery that occurs when you take on such a challenge.
8. The Monk who Sold his Ferrari by Robin Sharma:
The Monk Who Sold His Ferrari is another story by Robin Sharma that combines travel with philosophical teachings, albeit in a much more direct way than The Alchemist. It tells the story of Julian, a high-profile lawyer who, after suffering a heart attack, decides to give up his career and find more meaning in his life. The story is told through the eyes of John, Julian's former colleague, who Julian meets after returning from a journey and living with the monks in the Himalayas.
9. The Kite Runner by Khaled Hosseini:
The Kite Runner begins by telling the story of two Afghan boys, Amir and Hassan, who are friends but come from different ethnic tribes growing up in the 1970s. Following an incident, their relationship begins to deteriorate and the Soviet invasion in 1979 causes Amir's family to leave the country and eventually emigrate to the United States. A few decades later, events cause Amir to return to his former life in Afghanistan. Therefore, It is one of the books for metal health.
10. Siddhartha, by Hermann Hesse:
It was first written in 1922, it tells the story of a wealthy Indian who gives up his material possessions in a quest for spiritual enlightenment and knowledge. He meets many different people on his journey that teach him unique lessons leading to his personal growth. hence, it is one of the highly recommended books for mental health.
Will you recommend any books for metal health?
Liked this post?
Register at One World News to never miss out on videos, celeb interviews, and best reads.