ENTERTAINMENT
10 Bollywood Celebs Who Did Some Projects For Free!!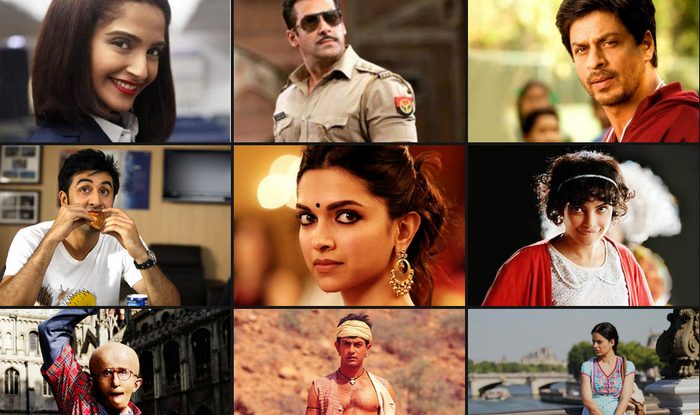 10 celebs who didn't Charge a Single Penny for Their Bollywood Appearance, take a look!
---
Bollywood celebrities are known to earn loads of money. Not only for their acting in the movies, but Bollywood has industry opened multiple doors for its inhabitants to earn. The paychecks of Bollywood celebs can shock so many people out there. But sometimes celebrities go out of the way to show their dedication towards work. A lot of celebrities have charged nothing to be a part of any film. It may be surprising but it's real.
Related : 5 Bollywood Stars Who Said Goodbye In 2017
Here is a list, take a look!
Katrina Kaif
This actress did Karan Johar a generous favour when she never charged a penny for her viral item number Chikni Chameli in Agneepath! She worked exceptionally hard on shooting for the song and Karan who was overwhelmed at this gesture and later, he gifted her Ferrari for it!
Rani Mukherjee
Another of Karan Johar's sweetheart, Rani did her brief appearance in Kabhi Khushi Kabhi Gham for free.free..free!
Amitabh Bachchan
Every minute of the veteran actor's precious time can be very expensive in the pockets of a producer. But as humble as he is, when his makeup man turned a director for Bhojpuri films, he offered him a role in his films and Big B did not take a penny from him for the films Ganga, Gangotri and Ganga Devi. Another film for which Big B didn't charge a single penny was Sanjay Leela Bhansali's film, Black. According to the actor, he had been in awe of the director's work and just the fact that he got to work with him was more than enough.
Shah Rukh Khan
Shah Rukh, the Bollywood actor did not charge anything for his extended role in the film Bhoothnath Returns! He was a part of the first part and to play his little part in the next instalment Shah Rukh just gave his time freely!
Related : 5 Bollywood celebs and their funny nicknames
Sonakshi Sinha
An exceptionally for co-star of Akshay Kumar, she did a song with the actor for the film Boss and did not ask for monetary gains from it! She has done quite a few films with him like Rowdy Rathore, Joker, Once Upon A Time In Mumbai Dobaara, and Holiday: A Soldier Is Never Off Duty.
Kareena Kapoor
The actress refused any payment for her song in Billu Barbar as she said she did it for Shah Rukh Khan! She was seen in the song Maarjani for the film.
Kareena Kapoor has worked for Salman Khan too when she performed the viral song of that year, Fevicol Se for Dabangg 2 for free. She had to keep up the legacy of Munni Badnaam Hui from the film's prequel, and boy did she nail it!
Priyanka Chopra
Priyanka has also refused the paycheck for another in Billu as she did it a courtesy for SRK and not for the money and its all look like the leading ladies of Bollywood are always head over heels in love with SRK !
Deepika Padukone
An actress who made her Bollywood debut opposite Shah Rukh Khan in Om Shanti Om, amazingly, she did not charge a penny for the film according to a report in mid-day. She thought that her debut opposite the megastar was more than she could ask for anything else!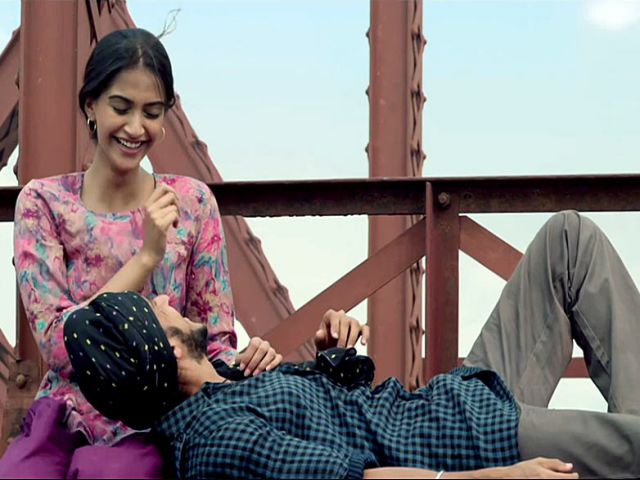 Farhan Akhtar
The actor who had put his heart and soul into bringing his athletic best performance in Bhaag Milkha Bhaag. He took only 11 rupees as payment for the film! He took the money as a token and a blessing as shagun!
Sonam Kapoor
Out of sheer belief in the strong script, and as a token of appreciation of being inculcated in the film, Sonam Kapoor has also charged only Rs. 11 for her cameo in Bhaag Milkha Bhaag. One of the movies where her easy-breezy presence was a delight, we can say!
Have a news story, an interesting write-up or simply a suggestion? Write to us at info@oneworldnews.in