Lifestyle
10 Best Natural skin care Remedies in Autumn & Winter
Herbal Tips for Glowing Skin:10 Best Natural skin care Remedies 
---
The autumn has come, and most of the people have begun to stock up their creams, moisturizers and many alternative skin nourishing products available in the market. During this season, the skin starts to feel stretched and leathered, particularly for those that have dry skin. Moreover, for others who are neglecting a proper skin care regime also notice patchy and discolored, dull looking skin. Here are 10 Best Natural Skincare Remedies, take a look.
Also talking about the people about oily and combination skin types, the skin starts to appear better, more porcelain and glowing, however, bear in mind even these skin types can also feel a tightening and stretching.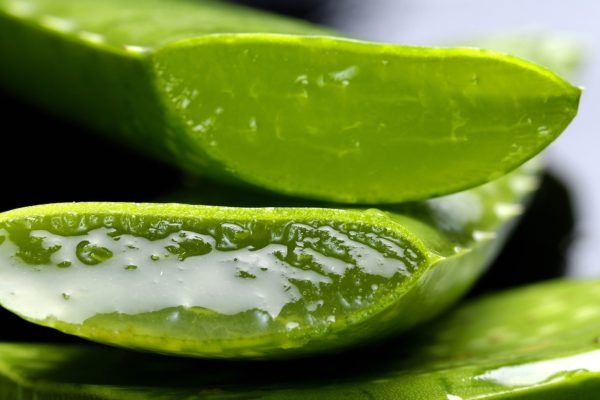 Most of us need cream to protect from tightening and stretching of the skin, many of us use the products available in the market, but these chemical oriented products can have many side effects which can fast your aging process. There are many side effects of the skin creams in the market. If you are going for herbal products then this will be a better option for you in this season. These natural products have near to zero or zero side effects and can give you the best result if you are using it on a regular basis.
Here are ten excellent home remedies for glowing skin:
1. Honey for Soft & Glowing Skin
Honey, when taken internally and outwardly, is superb for all types of skin. For dry skins, take one teaspoon of honey and massage on the skin daily. Leave it on for about 10-12 minutes then wash it with fresh water. Pat dry and you'll see that not only is your skin softer however also glowing. Ensure you use raw honey both internally and outwardly to reap most benefits. Organic raw honey is available all over these days.
2. Figs
It is one among my all-time favorites. Take 2 figs (anjeer) and mash them. Combine it with a bit of milk and delicate rub on the face for one to 2 minutes. Clean the face with fresh water and pat dry. This remedy can help to take away all the toxins on your skin. The gently abrasive nature of figs facilitates to keep the skin healthy. Ensure you use this pack often to reap most benefits. Ensure it suits your skin. Try a sample of this put on your hand and see if it doesn't react.
3. Milk
I love this natural ingredient. Not only will it softens and nourishes the skin however also makes it sensuous and helps in de-tanning. Wipe your skin with full-fat milk twice on a daily basis or splash a small bowlful of fresh cold milk on your skin and pat dry. Milk is thought to be one among the most effective moisturizers for your skin. This is one of the best home remedies for people who have dry skin. Make sure that you apply it frequently.
4. Avocado to make your skin healthy
The healthy natural fruit with aphrodisiac properties works excellent for dry skin. Mash an avocado and apply it to clean skin, slowly massaging it with your palm and fingertips. Leave it on for a 15-20 minutes before you wash out with milk and then with fresh water. Filled with healthy fats, vitamins, and antioxidants, avocados are excellent for your skin health. Using avocado oil is additionally one among the most effective choices to stay your skin healthy. Consumption of avocados is additionally a method to get your skin glow for a long time.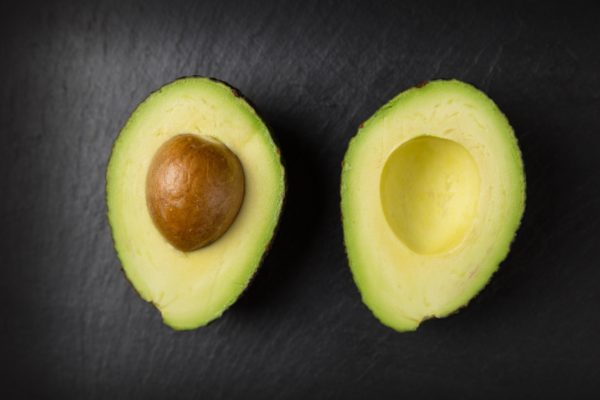 5. Banana- a natural moisturizer
This natural fruit is common men's moisturizer and nourisher with zero side effect. Never underestimate this commonly available fruit. Mash a ripe banana in a plate and massage the skin with the pulp. Even the driest of skins can thank for it, and this is the best effect of this fruit. Banana has many essential nutrients like potassium, vitamins E and C that are responsible for promoting clear skin. Use a ripe banana as it has a lot of useful effects that unripe one.
Read more: Orange Peels Are Extremely Beneficial For Beauty And Health
6. Almond- Excellent nourisher dehydrated and dry skin
Whether you're using pure almond oil or almond paste, each is excellent sources of vitamin E, providing nourishment for your skin externally. For dehydrated and dry skin, 1st massage the face with one teaspoon almond oil and then scrub your face gently with a paste often almonds mixed with a bit of milk. Wash the face with milk and then with fresh water. Not only will this help patchy skin, however, but can also offer the skin a young texture.
7. Olives
Olive is an excellent source of vitamins. Take 3 to four mixed olives and apply it to the skin and let it dry. Take away with cold water and pat dry. It'll facilitate restore the skin's natural ph. Olives or olive oil has long been better-known for their health and skin advantages. Olive oil is rich in anti-aging antioxidants and hydrating squalene, making it fantastic for hair and skin health along with nails.
8. Papaya
I am surprised at the goodness of this commonly available fruit and have used it time and time again on my skin in numerous treatments, and I got positive results in almost all the times. Take mashed papaya in a bowl and massage it onto the clean skin for 5-7 minutes. Then wash the skin with milk and then fresh. This will give you a soft and glowing skin in minutes. This natural fruit papaya nourishes the skin and thanks to the presence of vitamin A and papain enzyme in it, which helps remove dead skin cells and inactive proteins, therefore rejuvenating your skin.
9. Sugar
Sugar is an excellent skin softener. For best results, take one teaspoon of powdered sugar and mix with one teaspoon of malai and gently massage onto the skin. Leave it on for 10-12 minutes and then wash with fresh water.
10. Aloe vera
This modest plant can be grown practically everyplace – gardens, pots, terraces, etc. – and is an excellent rejuvenator for the undernourished skin. Take a leaf of Alovera and scrape out the gel from it, mash it and massage onto the skin. Wash the skin with cold water after 10-12 minutes of applying the gel. Your skin is going to be rejuvenated naturally. Aloe vera soothes your skin, particularly in summers when it faces the sweltry heat.
We have come with some of the best home natural tips that can glow your skin in atman and winter. Most of us already aware of the side effects of chemical oriented creams in the market, you can share your experience in the comment box about the side effects with these chemically oriented creams. The best way you can protect your charm and glow by using natural or herbal home remedies as it is safer, useful and have no side effects.
Conclusion
If your skin got damaged by the side effects of the chemical oriented creams, you can get good advice and herbal solution.  Now many of the well experienced and trained beauticians also provide an herbal solution to the skins in top-rated beauty parlors. If you are in hurry or not have time to visit your beautician or beauty parlor which are providing skin care treatments then book them for home service. Get Beauty  Parlour Services at Home by highly experienced beautician & expert of the city, visit Klikly.
Have a news story, an interesting write-up or simply a suggestion? Write to us at
info@oneworldnews.in