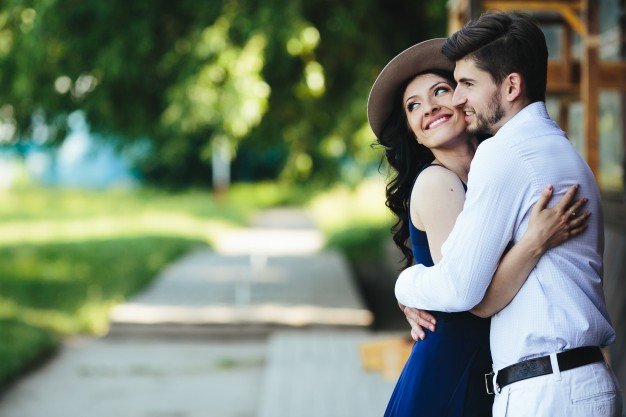 Be Classy with Your Attitude and Make Boys Fall for You
---
Being beautiful is undoubtedly important, but it is not everything that a guy wants from you. The secret of attracting guys is not just being beautiful as it definitely requires more than that.
Here are few traits that can make any guy fall for you:
Good Sense of Humor:- Guys go crazy for those girls who have a good sense of humor. Whatever life gives you, don't forget to smile. Your smile should be genuine and sweet. Tackle your problems and don't go through life as being a helpless princess.
Be Independent:- Let them realize that you have your own life. When you notice you need something whether it is intimacy, affection, or attention give yourself what you need. You must learn how to stand up for yourself at your work place, and in your social life but beware, independent is not synonymous with self-sufficiency.
No Critics- Do not criticise him or his family. He will stop being spontaneous with you, because he will see you as an aspect and that will not good for you at all.
Be Female:- Be sexy and sensual love your own body and the pleasure of being attractive in your own way. Do not let others dictate you anything.
No Hints:- If you have something to say, don't make it complicated and just learn to say it clearly. Be assertive because men don't like hints or that you baffle by them by keeping offenses to release them at the least unexpected time.
Follow Your Inner Voice:- The sixth sense- if your intuition has proved to be a good guide in your life do not allow anyone to calm them. Do listen to your inner voice. The inner voice is a kind of gift, many men would like to own.
Be Kind to Everyone:- Lots of women are sweet by nature. But many others are not. Well, it's really tough being strong and harsh to someone if you are kind by your nature. Men don't like harsh women because they know that is nothing more than a shell that hides double faces of women.
Be Genuine – Be yourself, spontaneous, unforeseeable and genuine when you relate to him. It is another attitude symptom of self-assurance that is irresistible.
Make a Good Conversation:- Men do like to talk and discuss their things in front of someone who can listen them and understand their situation and can give the suggestion too. Women should be intelligent, flexible, curious and generous.
Be Simply Beautiful:- There are so many women who don't like their own body. They feel complex when they compare their body to perfect body of models and actresses. Some women think that men only care or like their physique. But the truth is that they do care more you than your body when it comes to a relationship.
Have a news story, an interesting write-up or simply a suggestion? Write to us at info@oneworldnews.in