Being a woman is not easy because you need to perform a lot of responsibilities sometimes as a daughter, sister, wife, daughter- in –law or as a mother. Sacrifices and difficulties do come in our lives but the ultimate success depends on our will power throughout the life.
We recently got an opportunity to peep into LaxmiPriya's life, a lady who will make you go weak at your knees from her killer smile but her dedication will give you some serious success goals.
She recently won one title and one subtitles as at Mrs India beauty pageant held at Chennai Hotel Helton .
Title : Mrs India Asia International 1st runner Up Subtitle: Mrs beautiful Smile
Here is all what she shared with us. You also go through it:
How would you like to describe yourself? Give yourself a word which describes you well?
I'm a Go-getterwoman with belief of replacing all the breakdowns in my life with breakthroughs.
You wanted to be a doctor so how did you land up joining a pharmaceutical company?
I have been good in academics;with two siblings it was not easy for my parents to manage the expense of pursing degree in medical. My father is lawyer by profession and was the only earning member in family. Henceafter scoring less in first attempt of pre- medical test decided to joinBachelor in Pharmacy.
After completion of graduation I wanted to be a research scientist in medicine, but the burden of educational loan made me take up the job in a pharmaceutical organization.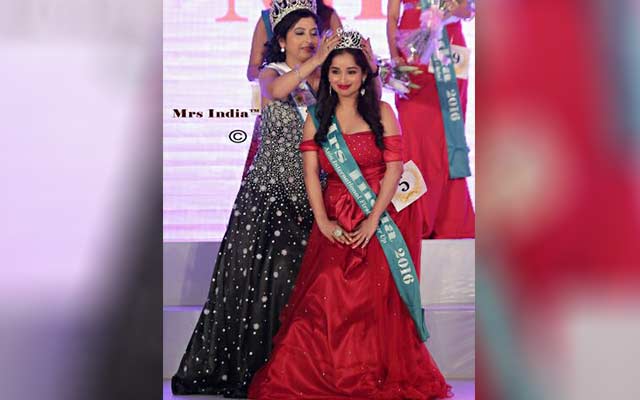 Do you think is it difficult to pursue our dreams after marriage?
I wouldn't say it's easy but one should have vision and goal in life.
I want to break the stereotype that after marriage woman's worth lies in taking care of family and spending rest of life in mundane chores.
I would like to encourage all married women to live up to their passion.
How was your childhood? Would you like to share any memorable moment with us?
The journey of my life as a child reminds me of a phase of happiness with freedom of doing things in my own way. For a girl from small village of Allahabad district, availability of basic resources was a challenge for pursuing my big dreams.
I used to request my father to get me admitted in school where I too can wear "Tie & Belt". These lines have been narrated quite often by my parents to every one while describing my childhood.
What according to you is that one thing which is important for all of us to reach pinnacles for our career?
I would rather say there are three things which are important to be successful in career; Perseverance, sincere efforts and a vision to see obstacles asan opportunity.
How Mrs. India beauty pageant happened to you? How was your journey?
Ever since I realized what a beauty pageant is all about, I have always admired Sushmita Sen. As a child I dreamt of being a beauty queen one day.
People around me always use to tell that I possess the attitude of a model. So when my husband told me about Mrs. India pageant, I thought of giving it a try.
You also worked as editors for the magazine of your company so do you often write also?
Yes I love writing. It's the best way to express your feeling through words. "New verse of Manusmriti" was my first article, where in I have written about current situation of women in India and the outlook of male dominated society towards her.
What is your success mantra for your happy marriage and career together?
I feel happiness is altogether an inside job; I have chosen to be happy that's why it reflects everywhere, be it my married life or career.
What do you think how much family support is important in fulfilling our dreams?
Lucky are those who have supportive family but one should not make an excuse for not living their dreams if the family is not supportive.
I strongly believe in lines of Rabindranath Tagore'spoetry "Jodi Tor DakShune Keu Na AseTobeEklaCholo Re".
With whom you want to share the credit of your success?
I would like to share the credits of my success with my Parents, Husband and my In-laws.
But the people behind the reason what I'm today are my Grandparents. I can never forget their sacrifice and support .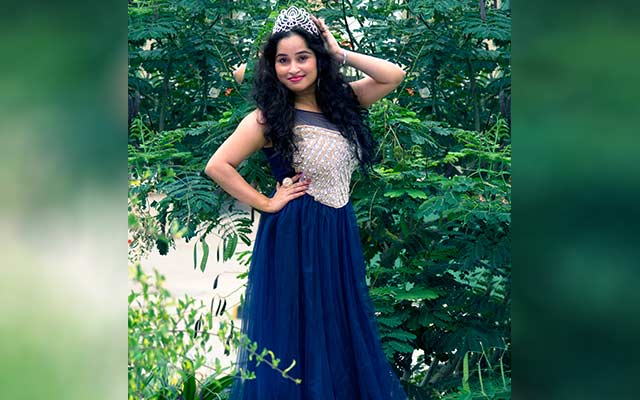 Do you want to give any message to the young girls of India?
We all have greatness inside us for something. The success and happiness lies in finding what it is.
I would like to request every young and aspiring girl to believe and accept themselves first, rest of the world will automatically accept your existence.
Last but not the least is there anything in pipeline?
I'm not in rush to join any modelling assignment or endorsement just like that. I really respect and own responsibility of "Mrs India" title.
Any advertisements and endorsement that will help and contribute in enhancing family culture and values, Indian heritage as a bonus after product, will be in my priority list.
Have a news story, an interesting write-up or simply a suggestion? Write to us at
info@oneworldnews.in
Comments
comments