Pink is a courtroom drama and the court room scenes in the film are inspired from1988 Hollywood film "The Accused".
The film revolves around three working professionals played by Taapsee Pannu(Minal), Kirti Kulhari (Falak) and Andrea Tariang ( playing a North eastern girl)staying together as tenants in the Delhi's post locality, South. Their life changes at a rock concert that sets off a terrifying chain of events for them.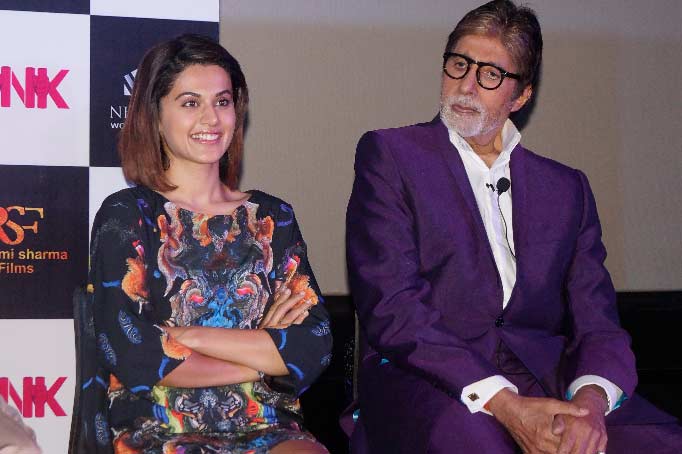 Taapsee Pannu "I am a Delhi girl and eve teasing is a common thing here. Even my parents say why do I have to wear something short or backless. Is it my fault to be born as a women ? Even if I wear full clothes, men will not stop teasing women on roads."
The film is lot more than just the girls fighting for themselves and their dignity. The film will show how a society oppressed by the men sees an independent woman, how the rich brats consider everything as their property, how the character of a woman is judged based on when she returns home and the guests she entertains.
No other actor in the industry could craft the character of Mr.Sehgall, better than Amitabh Bachchan in the film. He said in a press conference "Why the virginity becomes a question mark for the woman and an exclamation mark for the men?"
The film is directed by Anirudhha Roy Chowdhary and is produced by Sujit Sircar.
Pink loudly says "when a girl says No, that means 'NO'. Its not a word its means an entire sentence"
The film is getting a lot applause and you should also not wait. So hurry up. Go watch it this weekend and please gather everyone.
Have a news story, an interesting write-up or simply a suggestion? Write to us at
info@oneworldnews.in
Comments
comments