30 plus Katy Perry according to the Forbes Magazine is the highest paid entertainer in the year 2015. She earned this year 40 million US dollar from her world tour to promote her album Prism. "I was thrilled when I learnt that I was the highest earner in entertaining industry this year.  Hard work always pays," said Katy Perry.
Born in a conservative family she started as a gospel singer in a church. Her first album "Ur So Gay" saw the light in 2007 though without much success. "I was not disappointed when it did not click.  My real break came in 2010 and my single "I kissed a Girl" caught the imagination of music lovers," Katy said.
When talking about upbringing Katy has no hesitation to say that she could not even allowed listening pop music at home. She said, "Both my parents were pastors and only the music allowed to hear was gospel music and encouraged me to sing in churches."
As a rebellion in her family her parents were no alternative but to allow here to do what she was interested. At the age of 13 she learnt guitar and soon released her gospel album Katy Hudson. She once declared, "I am Katy Perry on stage. At home I am Katheryn Hudson,"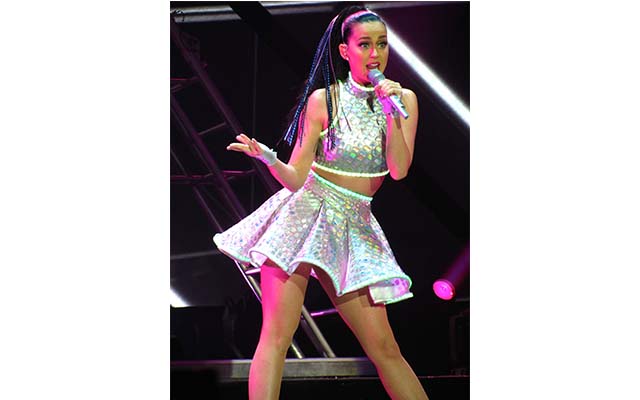 Soon Katy Perry moved to Los Angeles to work with producer and songwriter Glen Ballard. There too she faced tough competition and struggled a lot before getting the real break. Her debut album  "One of the Boys "made it into the top 10and her real success came when Katy Perry was nominated  for the Grammy Award nomination for the best female pop vocal performance.  "That was a turning point in my life," she said.
Year 2009 was special to Kay Perry. News about her relationship with British Comedian Russell Brand started pouring in. On a trip to India in 2010 the coupled tied the knot in a traditional Hindu ceremony. With the success of "Teen Age Dreams" released in 2011, she became a household name in USA. Her song "Roar" featured in album "Prism" strikes Gold. "This song even broke the record Mariah Carey's total record of 45 weeks." Her next was "This is how we do".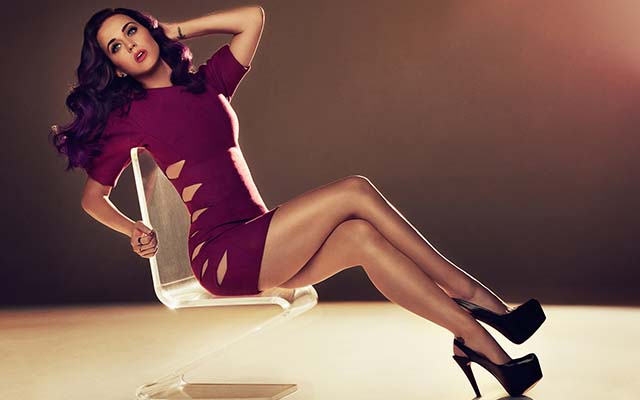 On stage Katy is very conscious about her look. She almost take 3 hours for get ready and use mascaras and lot of fragrance including vanilla which is her favorite.  I know how to shade a little and take care of your under carriage underneath your skin."
Have a news story, an interesting write-up or simply a suggestion? Write to us at
Comments
comments