52 years old Marc Jacobs is considered one of the best fashion designers of the world.  Not only clothes, he designs shoes, accessories and perfumes. Based in New York Marc takes all designing inspiration from men and women on the street. "I do not stick for one inspiration. It changes from time to time. Today it is men on the street tomorrow it could be music or anything under the sky," Marc said. His recent show at Milan Fashion week Autumn/Winter 2015/16 hit the headlines all over the world.
 The collection was more fastidious, sophisticated and severe. His favourite colors were inspired greys, browns and black with smoky, smouldering palette. Like his perfume the collection was decadent, audacious, brash and dramatic.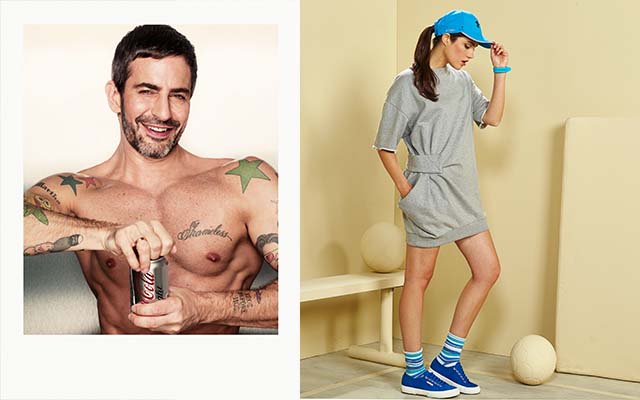 Marc Jacobs and his collections
Marc was born in New York and since childhood he started taking interest in fashion. His grand mom actually supported and encouraged him to fulfill the dream. "I owe whatever I am today to my grandmother. Actualy she was the one who inspired me since childhood." Marc said once.
Marc Jacobs's collections
He designed his first collection in 1987 under the label March Jacobs. Soon the famous fashion brand Perry Hills recruited him to look after their women's line. A decade later he was appointed as creator director of Louis Vuitton. During his 16 year stint with the brand he created the first ready to wear line and revolutionsed the concept of fashion designing. "It gave me intense satisfaction as creative artist. At the same time I was churning out clothes under my own label Marc by Marc Jacobs. Now a day I am concentrating on my own brand," said Marc.
Marc Jacobs's collections
Interestingly Mar was allergic to social media. He used to say "I donot think social media could change the world of fashion. Instead of net I prefer reading magazines. I rarely work on computers." Only in 2015 he started relying on social media to engage models for his brand. Though based in New York his preferred destination is Paris where he spent more than a decade.
Today Marc Jacobs has more than 700 shops in 80 countries including India.
Have a news story, an interesting write-up or simply a suggestion? Write to us at
Comments
comments