World is full of fascinating people. A 24-year-old British Sikh model-cum campaigner sporting a six- inch-long facial hair entered the Guinness World Records as the youngest female with a beard.
This is a biggest achievement for the young girls and she is elated too.
Harnaam Kaur from Slough in Berkshire in south-east England, described her entry as "absolutely humbling". "Now with a beard measuring as long as six inches in places, she overcame years of bullying to take ownership of her appearance and achieve this record title at the age of 24 years 282 days," her record citation reads.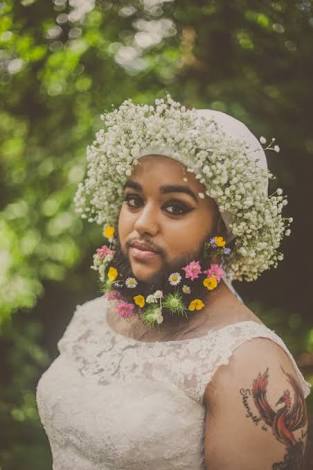 Image of Harmaan Kaur
Year 2016 is very much special for the model as she has also become the first female with a beard to walk the runway at London Fashion Week in March.
Kaur has polycystic ovary syndrome, a hormonal condition that can result in the growth of excess facial hair.
She describes herself on social media as "Bearded Dame, Body confidence activist, Anti Bully Activist, Plus Size Model" and dresses in a Sikh turban. She wrote on our account that "I can now proudly announce that I am a 'Guinness World Record' book holder. I have been wanting to publish this news for absolutely ages, but I had to keep things under wrap until the book launched."
We, too love to congratulate her!
Have a news story, an interesting write-up or simply a suggestion? Write to us at
info@oneworldnews.in
Comments
comments