A tilting moment of World War – II was the Japanese attack on US Naval base at Pearl Harbour, Hawaii. Till this time, USA was neutral, and reluctant to enter the war, being fought by Allied troops (U.K. and commonwealth countries, along with free Polish, French and others), and Axis Powers (Germany, Japan, Italy) on the other side.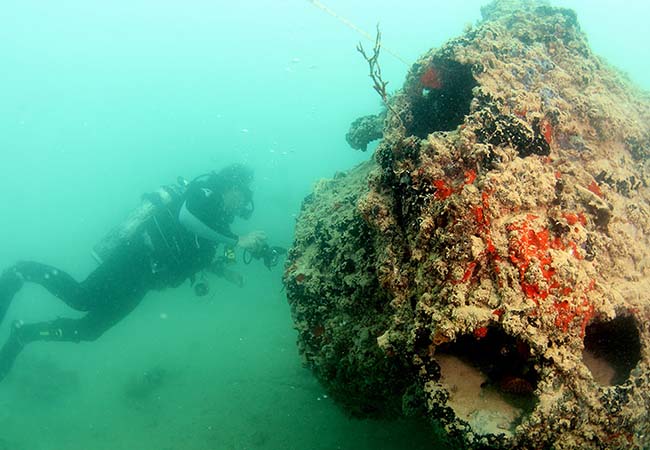 A surprise attack, early in the morning on Dec. 07, 1941 caught the Americans by surprise, as at that time Japan and USA were not at war. This action nearly destroyed the American fleet stationed at Pearl Harbour, and also took a massive toll on the US Airforce airplanes stationed there.
This unilateral Japanese action forced America's hand, and the nation joined the Allies with manpower and material, gradually tilting the balance in their favour, leading to the Allied Victory in 1945.
Marine Archeologists of University of Hawaii and NOAA, the US Government agency have just discovered the remains of one such US airforce airplane sunk near the US base at Oahu in Hawaii. The airplane, a PBY-5 Catalina was a casualty of the first wave of aerial attacks on Pearl Harbour.
Have a news story, an interesting write-up or simply a suggestion?
Write to us at
Comments
comments