5th Delhi International Film Festival, opening ceremony held at Connaught Place
The international film festival is back in town with its 5 edition.  And after the four successful editions, the fifth edition is expected to be bigger than the last four editions. This year more than  200 movies will be screened at the festival.
The speciality in this year's edition is that Arab Cinema is in focus and Canada is the festival's Country Partner.
The opening ceremony of the festival today held at Central Park , Connaught Place. The  weeklong festival will screen films at the NDMC Convention Centre.
Delhi International Film Festival is one of its kinds since it includes along with films, art and literature and hence welcomes film personalities, artists and poets. Delhi BJP Ex-President Satish Upadhyay was  also  present at the event. He said, "It was a pleasure for him to be the part of the event and he firmly believe that the event not only celebrate the importance of cinema, but it also help people to bond culturally. "
5th Delhi International Film Festival 2016 is a bit different this time owing to the fact that Iranian Actress, Niusha Niusha Zeighami will receive the Special Honor from DIFF and Russian Actress of Mera Naam Joker fame Kseniya Ryabinkina will be honoured with the Minar -e- Dilli. Mani Rathnam will receive the coveted Lifetime Achievement Award.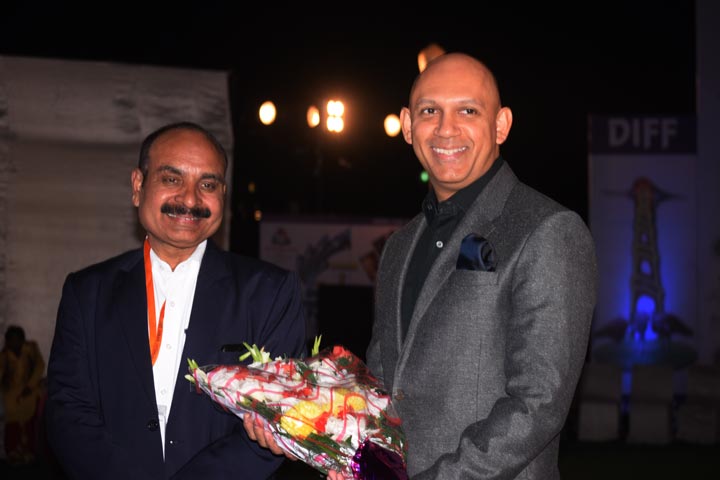 The Ambassador of Canada HE Nadir Patel is the Chief Guest and also in the list of esteemed guests are the Ambassador of Taiwan HE Chung-kwang Tien, Representative, Jeffrey Sexton, Minister Counselor for Public Affairs, H.E. FAKHRI H. Al- Isaa, Ambassador, Embassy of the Republic of IRAQ, Dr Riad Kamel Abbas, H.E Hamza YAHIA-CHERIF, Ambassador of Embassy of ALGERIA and the Ambassador of Algeria.
The opening film of the festival was Cherry Letters – a movie by the Lady Director from Syria Sulaf Sulaf fawakherji. The story of the film revolves around lovers who are from the same country get separated when the country is divided. A host of categories which include World Cinema, Indian Showcase, NRI Cinema and Cinema Across the Border make the festival unique.
Another important aspect is that for the last 4 years DIFF has been standing on its feet owing to its continued efforts.
A special performance was given by Sargam, the former winner of Voice of India.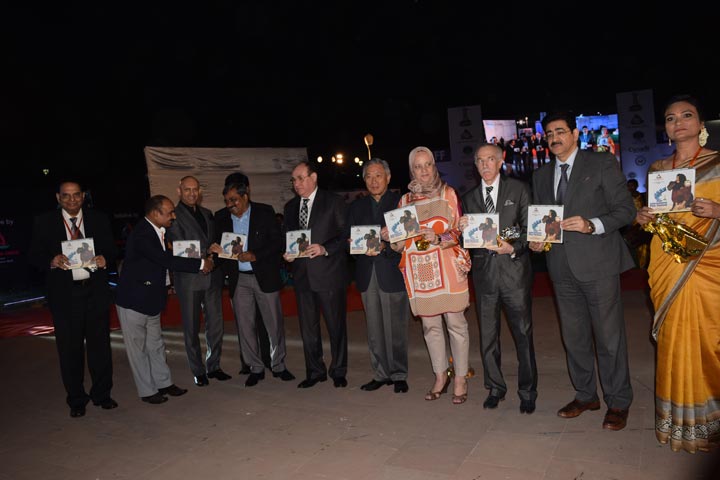 This is the first ever time that Delhi was associated with film festivals in many countries and the Life time achievement Award was given outside the Country. Also the Entries Open poster was launched in Morocco and Srilanka.
The NRI Cinema category of DIFF is another special one which has seen participation of almost 15 films from both short and feature length films. Also important are categories like Cinema across the Border. This year also showcases films especially from the North Eastern States of India like Manipur, Arunachal and Meghalaya. The festival will be held from the 3rd to 9th December, 2016.
Have a news story, an interesting write-up or simply a suggestion? Write to us at
info@oneworldnews.in
Comments
comments