NATION
5 convincing reasons to travel Guwahati once in a lifetime!
Guwahati is a heaven like place hidden in between the mountains, here are 5 reasons to travel Guwahati once in a lifetime!
---
North East is full of beautiful places. You will always feel refreshing whenever you travel there. The biggest city in the north east, Guwahati is defined by the breath taking river Brahmaputra, which flows mighty, wide and awesome throughout the year here. Unfortunately, we all have welcomed the deadly summers and summer vacations are about to start, so if you are still searching for some exotic destinations where you can hang out with your family then lock Guwahati this time. Here are 5 convincing reasons to travel to Guwahati once in a lifetime.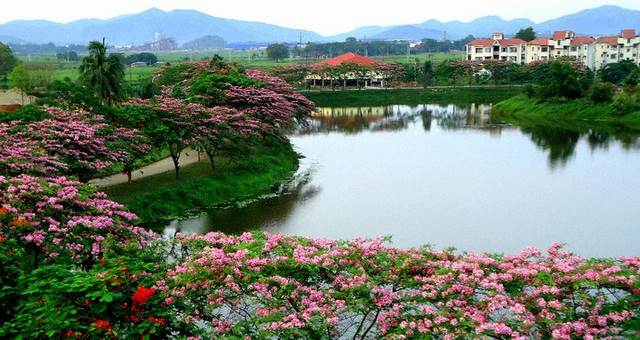 Here, are 5 convincing reasons why you should travel Guwahati this year:
1. Brahmaputra
This comes first in the list of course. The sea-like Brahmaputra is Guwahati's main attraction. People gaze at it, sit beside it, walk along it, and they get an ultimate peace here. Do not forget to take a motor boat ride. It's the best thing you can do.
2. Kamakhya Temple
Another eye-catching spot in Guwahati is this epic temple of Kamakhya Devi. Temple is located on the Neelachal Hill, 8 km west of Guwahati. It is Guwahati's most revered site and one of the foremost Shaktipeeths in the country. A trip to this city is incomplete without a visit to this temple. This temple is full of positive energy.
3. You can discover your love for wildlife
Yes, animal lovers this is one of the best places to travel. Some of the most famous national parks like Kaziranga and Orang are a short drive from Guwahati. While Kaziranga is globally recognized as the last undisturbed habitat of the Great Indian one-horned rhinoceros, Orang is slowly gaining popularity among wildlife enthusiasts.
4. A Trip to Majuli
If you are going to visit Guwahati, then don't forget to visit here. Majuli whose name translates to "a place situated in the middle of water" is the world's largest riverine island. It is situated in the Brahmaputra River and is 200 km away from Guwahati. Migratory birds flock here between November and March each year, making it a birder's paradise. That gives you an epic view.
5. Delicious food
Guwahati offers you great food too. Dining in Guwahati is an absolute pleasure. Restaurants here offers a delicious Assamese food, south Indian cuisine and even tandoori dishes. Some notable names are Hotel Paradise, Woodlands, Chung Fa and Aapni Nao. If you do plan to sample Assamese food, you must try tenga (fish sour), babori xaak (greens) and pitha (rice cake).